Buenos Aires is the capital of Argentina and one of the most metropolitan cities in South America. If you are travelling to Buenos Aires for the first time, check out this vlog.
Pleasant weather and the low cost of living make Buenos Aires attractive to expats and digital nomads and one of the best places to live in South America. If you want to meet other digital nomads, we suggest attending events at coworking spaces and visiting the Baexpact.org forum to connect with expats. Here are the coworking spaces in Buenos Aires that deserve your attention.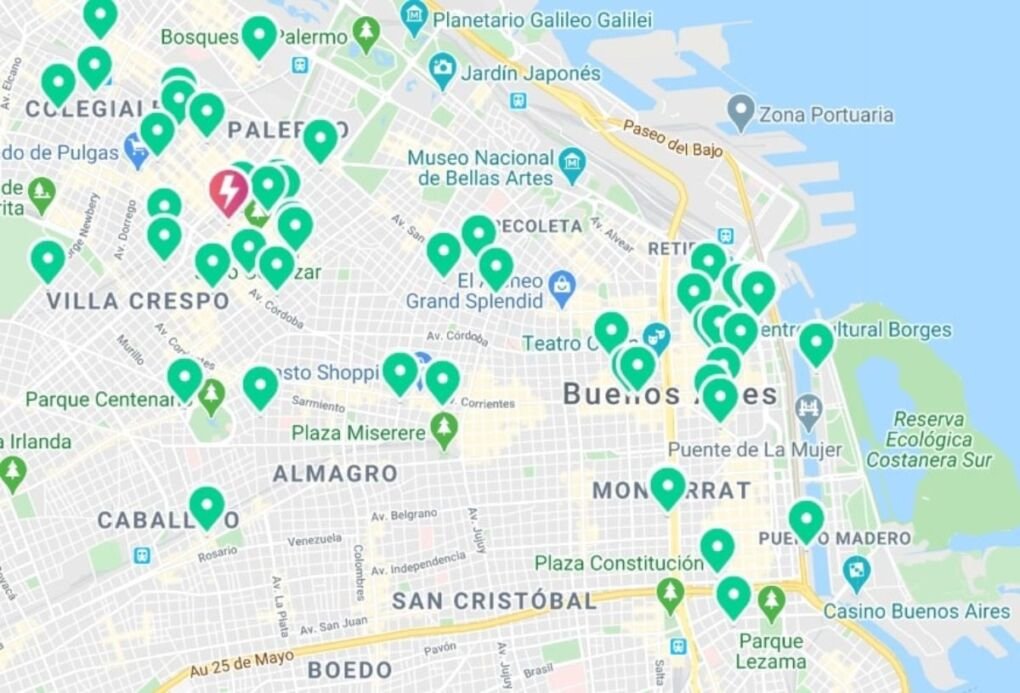 Manawa Coworking Is Our Favorite Place to Cowork in Buenos Aires
Image source: Manawa Coworking Instagram
Manawa Coworking has two locations in Palermo, one of the trendiest neighbourhoods in Buenos Aires. Metro line D is close, and there are several bus stops in the neighbourhood.
We love that Manawa has lots of natural light, gardens, and fresh air coming into the room. The rooftop is perfect for meetings, although this coworking space is fully equipped with conference rooms and private offices. Nap rooms and showers are available for members, as well as a ping pong table and a spacious outdoor terrace. Manawa also has a recording studio for podcasts and a projector for presentations.
The staff is friendly, coffee and tea are free, and you can bring your pet. This coworking space organizes regular after-work parties with music, beer, and food, as well as workshops and pitching events. Manawa also rents bikes and as a member of the coworking space, you get 50% off.
Basics
Pricing

ARS700 per day
ARS2,000 per week
ARS5,900 per month

High-Speed Internet
100 megabit fiber
Open Hours

Monday – Friday: 8 am – 7 pm
Saturday: 11 am – 7 pm
Sunday: 11 am – 7 pm

Ergonomics
Comfortable Chairs
Yes
Standing Desk
Yes
Workspaces
Dedicated Desks
Yes
Conference Rooms
Yes
Private Offices
Yes
Phone booths
Yes
Coliving
No
Urban Station Is Our Least Favorite Place to Cowork in Buenos Aires
Image source: Urban Station Facebook
Urban Station has four locations in Buenos Aires, the most popular of which is the one in the San Telmo neighbourhood.
While Urban Station has an attractive interior design, the chairs are rigid and uncomfortable. Installing a travel stand desk improved the working conditions, and we weren't bothered much by the lack of ergonomic furniture. The room can get loud when crowded, and earphones may help a little when that happens. This is a great coworking space for meetings and networking, with an on-site café and outdoor terrace. The first hour is free for new members, so you can get a feel of the space and see if it suits you.
Basics
Pricing
ARS 6,000 per month
High-Speed Internet
100 megabit fiber
Open Hours

Monday – Friday: 9 am – 7 pm
Saturday: Closed
Sunday: Closed

Ergonomics
Comfortable Chairs
No
Standing Desk
No
Workspaces
Dedicated Desks
Yes
Conference Rooms
Yes
Private Offices
Yes
Phone booths
No
Coliving
No
Five coworking spaces in Buenos Aires we also love
When in Buenos Aires, check out some of the other coworking places:
Huerta Coworking
Doers Coworking
Cespedes Coworking
Origen Cowork
Café Flor
Huerta Coworking in Palermo Hollywood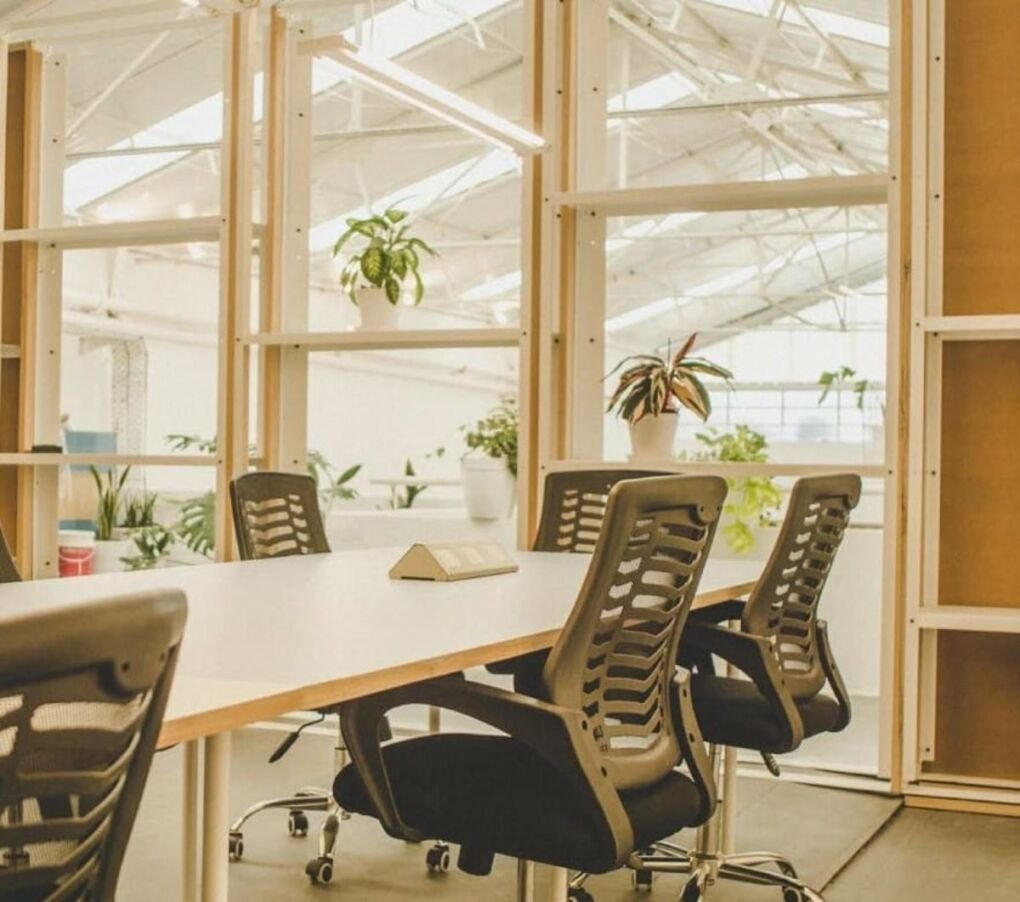 Image source: Huerta Coworking Instagram
Huerta Coworking is located in Palermo Hollywood, not far from the Carranza metro station and line D, as well as buses 39 and 168. The area is full of places to eat and bars, with a Starbucks just 20 minutes away.
Huerta Coworking has an open space plan aimed at encouraging people to meet and work together. The fee includes the use of a printer, scanner, photocopier, and a fully equipped conference room. Personal lockers and kitchens are also available, while coffee and water are free. The organic vegetable garden on the roof and artistic paintings make this coworking space stand out from the others.
Doers Coworking in Ramos Mejía
Image source: Doers Coworking Facebook
Doers Coworking is located in Ramos Mejía, almost an hour away from the city centre by train. Ramos Mejía is a historic neighbourhood and one of the largest commercial districts in Buenos Aires.
This coworking space is full of recreational activities, such as board games, karaoke, darts, arcade games, and a ping pong table. Computers, a photocopier, Chromecast, and a projector are included in the membership fee. The podcasting room is equipped with a green screen, and you are free to use Doers' drone and photo studio. They offer free breakfast, coffee, and snacks for all membership plans, even the free one-day passes.
Cespedes Coworking in Colegiales
Image source: Cespedes Coworking Facebook
Cespedes Coworking is in the Colegiales neighbourhood, a residential area full of coffee shops and 20 minutes away from the train station. Subway sandwiches and Le Blé bakery are nearby, while Trento Pizzeria is across the street.
This coworking space has one of the most comfortable outdoor areas full of greenery and birds. It offers members free tea, snacks, and coffee, along with a bike parking space. Every member gets a personal locker and 24/7 access. Cespedes often organizes events and workshops intended to build a closer startup community. This coworking space can be noisy during the day, but it's quiet in the mornings and on weekends.
Origen Cowork in Palermo
Image source: Origen Cowork Facebook
Origen Cowork is in the Palermo neighbourhood, surrounded by bus stops and restaurants.
This coworking space offers a great food menu with vegetarian and vegan options, fresh fruits, breakfast, and toast. Onsite café serves several types and sizes of coffee and tea, all free for members. Origen Cowork has a library, art gallery, and retail space with a chill-out area equipped for karaoke and arcade games. Origen also includes the Makers Lab — a 3D laboratory available at a discount for members, offering design, modelling, and printing services. To improve communication between coworkers, Origen has a Slack channel and Facebook group managed by its staff.
Café Flor in Palermo Soho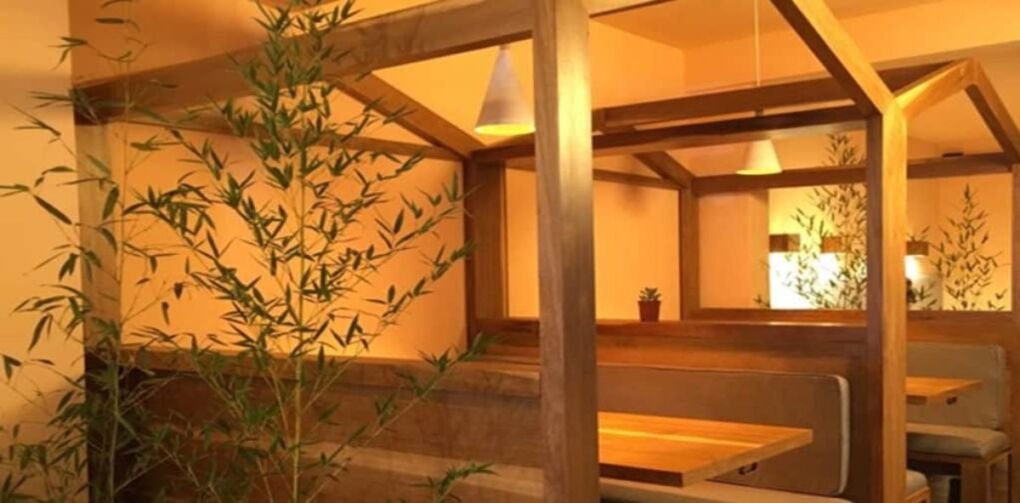 Image source: Café Flor Website
Café Flor is another coworking space in Palermo Soho close to the pedestrian city square of Buenos Aires — Plaza Italia. The space is close to several bus lines and 20 minutes away from the metro line D at Scalabrini Ortiz station.
This coffee shop is a quiet coworking space with high-speed WiFi and free coffee for paying members. The seating area could be more comfortable, but there is a sufficient number of standing desks and cushioned benches. Café Flor has a printer, scanner, and a Skype room with the library and art gallery incorporated into the main space. The owners are friendly and will gladly help, talk about coffee, and introduce you to other coworkers.
Here are more interesting coworking spaces in Buenos Aires:
If you enjoyed visiting Argentina or are still undecided about where to visit, there are other places than Buenos Aries to choose from that I would recommend. If you are a digital nomad, we would recommend Rosario as one of the best places to live.