Picturesque castles, sparkling Adriatic coastline, and buzzing cities. Greece? Italy? No, it's Albania.
You might be wondering, is Albania safe for tourists? It's an understandable question. Before 1991, Albania was a Communist country and closed to tourists, and mainstream media continues to paint it as a hub of gang violence and terrorism.
Now, Albania is emerging as a beautiful and affordable option for tourists.
Whilst it's still shaking off the image of its past, the Albania of today is a brand new story, and by no means a dangerous vacation.
We've compiled all your burning questions about safety in Albania, so you can find some peace of mind before you find those flights.
Why Visit Albania?
A hidden gem in Southeastern Europe, Albania is the perfect destination for travelers seeking untouched beauty (and a less touristy European summer.). Picture sandy beaches, crystal-clear waters, and all bordered by majestic mountains. Feeling relaxed yet?
Beyond its shores, Albania boasts a rich historical and cultural heritage. Immerse yourself by visiting its ancient ruins, perusing its Ottoman architecture, and experiencing vibrant local traditions. Adrenaline junkies can hike the majestic Albanian Alps, raft on one of Europe's last wild rivers, or even scuba dive.
So, with warm hospitality, affordable prices, and delicious cuisine, the question "Why Visit Albania" is a no-brainer. Whether you're after a chilled-out beach vacay or an adventure in the mountains, Albania promises an unforgettable journey off the beaten path.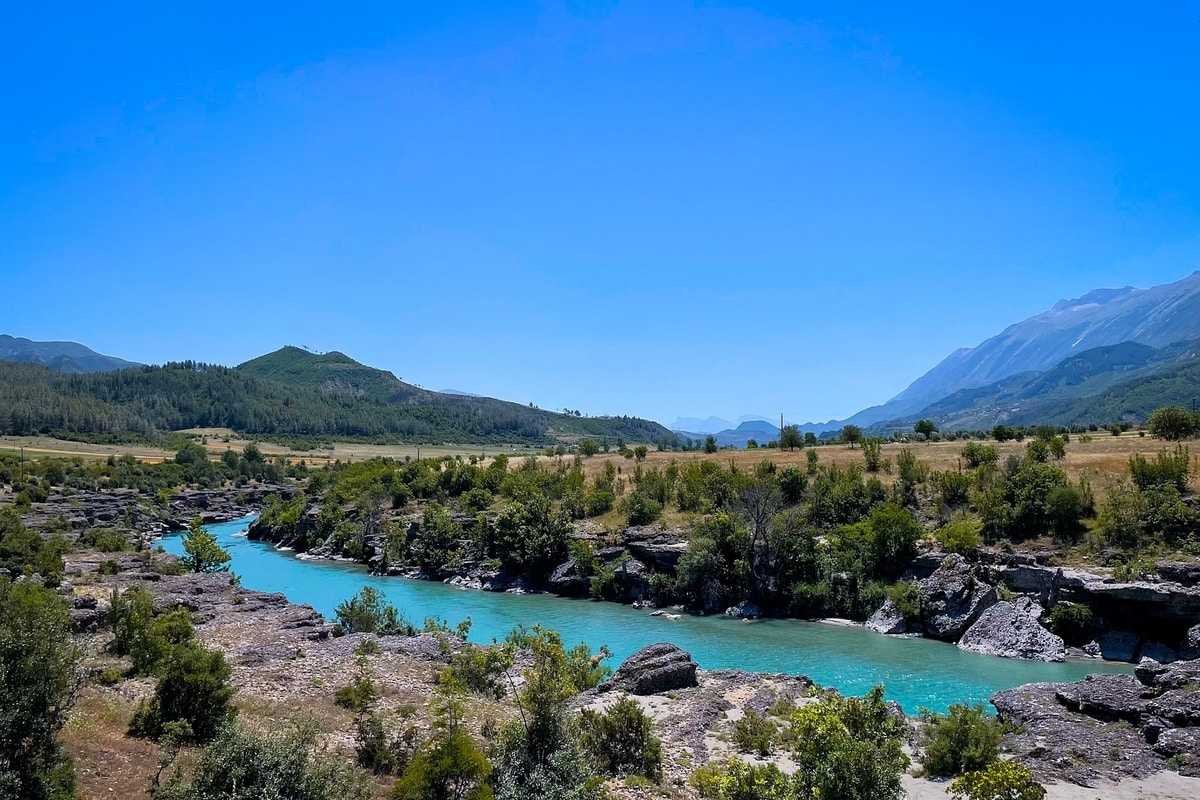 Is Albania Dangerous
?
Although it gets a bit of flack in the media, Albania is no more dangerous than anywhere else. The country is growing in popularity as a tourist destination and is safe for female and solo travelers alike.
According to the 2019 OSAC crime and safety report, violent crime has decreased in Albania. Visitors often remark on the community feel within the country, and locals are generally respectful towards each other and visitors.
If you need to go to a medical facility during your stay, you'll find that hospitals in Albania are welcoming to foreigners. Do make sure your travel insurance is up to date, though.
As with anywhere, it's smart to use your common sense and take the necessary safety precautions. Be aware of your surroundings, hold onto your valuables, and use reputable transportation services.
Dangerous Areas in
Albania
The Border Regions
In general, try to stay away from Albania's borders – especially those by Kosovo, Montenegro, and North Macedonia. Over the years, there's been a significant amount of cross-border trouble and incidents related to organized crime.
Some tourists have even reported being robbed at gunpoint by armed gangs. So, to stay out of possible cross-fire, stick to the country's many tourist-friendly areas.
The north of Albania has an unknown number of unexploded landmines left over from past conflicts, so if you must be in the area, don't go off the marked paths. You're not Indiana Jones.
Shkoder
Shkoder is a historically significant trading hub in northern Albania and a fairly popular tourist site. It has a rich heritage, facilitating the trade of commodities like silk, cotton, tobacco, and potatoes between the mountainous regions and the rest of the country.
It's also believed to be one of the most dangerous cities in Europe. The city has a high level of criminal activities, including organized crime, extortion, and human trafficking. Equally alarming is the murder rate, with 36 incidents per 100,000 residents.
If you do visit, follow these tips to stay safe:
Keep expensive belongings hidden

Don't walk alone at night, and stay in busier, well-lit areas

Don't take rides from strangers

If you go out, don't leave your drinks unattended

Don't carry a lot of cash with you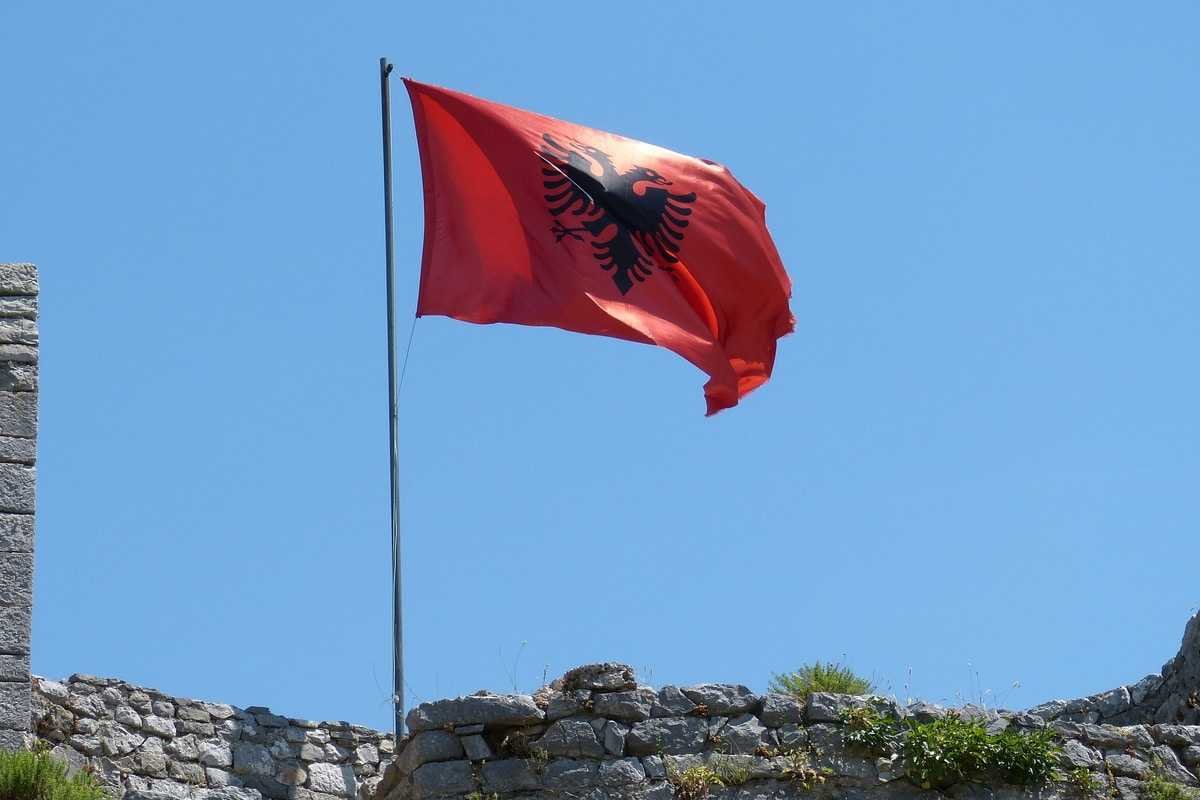 Is it Safe to Live in Albania?
In short, yes.
The major cities and popular tourist areas in Albania, like Tirana, Durrës, and Saranda are very accommodating to foreign expats. They also have a strong police presence and low crime rates. Like most countries, there are still cases of petty crime, but this mainly occurs in crowded areas or on public transport.
In remote and rural areas, getting help from law enforcement and emergency services is more difficult, so keep that in mind when choosing where to lay your roots.
Before moving to Albania, it's a good idea to brush up on its customs and laws to avoid any surprise arrests or fines.
Safe Areas/Cities in
Albania
Saranda
Saranda is an old port city in the south of Albania and a perfect holiday destination. Think beautiful beaches, magnificent mountains, and fabulous Mediterranean weather. Plus, there are some great day trips you can take to get a real feel of the area.
In summer, Saranda has a real party vibe. So, seafood and a night on the town? Yes, please.
The only issue you might encounter is rip-off prices during tourist season. Also, make sure to settle your fare with taxi drivers before you accept the ride to avoid being overcharged.
Ksamil
A short while from Saranda is the quaint town of Ksamil. Ksamil Beach is one of the most popular tourist destinations in Albania and for good reason.
It boasts peaceful islands, white beaches, and clear waters. If you're feeling fancy, shell out a few euros for a sun lounger and catch the sunset with a cocktail. Ahh.
To avoid the crowds, go to Ksamil during the off-season. But do keep in mind that if you visit outside of May through to October, fewer stores will be open.
Durrës
If you're a history buff, you'll love Durrës. A port city (the biggest in the country) in the west of Albania, Durrës is known for its impressive Roman amphitheater. You can also check out a nearby ninth-century church, or for a deep dive into Albanian history, visit the Archaeological Museum to see Greek, Hellenistic, and Roman artifacts.
Cool down after a long day of sightseeing with a relaxing afternoon at the Beach of Durrës. You can also take a dip in the sea before settling down to enjoy one of the many bustling bars and restaurants.
What more could you need?
Warnings & Dangers in Albania
The common travel warnings when visiting Albania are mostly surrounding petty crime and avoiding certain areas of the country. Political tensions usually only occur during protests, which you should steer well clear of. Protests mostly happen in Tirana, and although most are peaceful, they sometimes turn violent.
From December to February, Albania can have extreme weather. This is mostly in the North and can range from heavy rainfall to flooding.
Lastly, watch out when drinking tap water in Albania, as it can carry diseases. Only drink boiled or bottled water. Similarly, make sure to only eat food if it's cooked through.
Overall Travel Risk: 2
/10
Albania is a safe vacation destination, despite what the movie Taken would have you think (its villains are the Albanian mafia).
Travelers rarely report major issues during their visits, but we recommend researching the current political situation and your country's travel recommendations before your visit.
Make sure to follow the local laws to avoid getting into trouble. You must always have your ID on you, and you should never carry or use drugs. Getting caught can land you in jail or with a hefty fine.
There are, of course, a few issues specific to Albania to keep an eye out for. To make your vacation planning a little easier, we've compiled a list of these and listed them below.
Credit Card Fraud
You know the drill. Keep your card in your sight during transactions, and cover your hand when typing your pin. Take particular using credit cards abroad, and watch out for strangers attempting to see your PIN. If the machine looks suspicious (anything to indicate a camera or card scanner), don't use it. It's better to be safe than sorry.
Car theft
Carjacking is rare in Albania, but vehicle theft does happen. Park in a secure car park rather than in the street, and if you must do the latter, stick to busy areas. Make sure to lock your vehicle properly, including rolling up the windows fully.
Hide any steal-worthy items in the trunk, and don't leave electronics in clear view. Leaving chargers or phones on the dashboard is a no-go.
Carjacking is when an occupied car is stolen, sometimes violently. If you are unlucky enough to be on the receiving end of this, surrender your car without resisting. No car is worth risking your safety over.
Street crime
Luckily, violent crimes like attempted murder, violent robberies, and armed robberies are on the decline in Albania. Street crime like mugging or pickpocketing, however, is common in urban areas, especially at night. Stay in brightly lit, well-populated areas when walking around in the evening to avoid having a sour end to the night.
Gun violence
Whilst gun violence isn't super common in Albania, there are around 210,000 illegal guns in the country. As a rule, avoid clubs linked with exotic dancing or prostitution since these tend to attract gang crime.
In general, be on your best behavior when out on the town since fights can easily escalate. Everyone can agree a good night doesn't end in a shootout.
Tips for Staying Safe in Albania
Staying safe in Albania simply comes down to having common sense and avoiding the dangerous areas mentioned earlier.
Here are 5 useful tips to follow:
Avoid political rallies.

These can escalate and get violent.

Be careful when swimming in Albania.

Beaches can get quite polluted, so wash your hands before eating and keep your mouth closed while in the water. Similarly, avoid drinking tap water in Albania, and opt for boiled or bottled water.

Be mindful on the roads.

Albanian drivers tend to drive erratically, so watch out for speeding cars. The same goes for potholes and unmarked road works. Street lighting in urban areas sometimes fails due to power cuts, and on some routes, there is no street lighting at all. If you get into a traffic accident, wait until the police arrive and avoid entering into an altercation with other motorists.

Once again,

stick to mapped areas

.

Or risk stepping on a landmine.
Stay away from the border areas,

or if you do visit, be extra careful. Tensions mean these have a higher crime risk.
Is Albania Safe
| Frequently Asked Questions
Is Albania S
afe for Female Solo Travelers
?
Absolutely. The locals are friendly and welcoming too, and happy to help if you need it. There are a few key ways to stay safe as a female traveler in Albania —like dressing modestly. Albania is a conservative country, so it shows respect to avoid wearing skimpy clothing and dress as the locals do.
You should also make sure to stay in secure accommodation, with proper locks on the doors. Try buying a portable door lock for extra security.
To stay safe on a night out as a female solo traveler, you may want to tell someone where you're going (a friend at the hostel, or a family member over Whatsapp. When you're out, don't leave your drink alone, and consider carrying a personal alarm.
Is Albania Safe at Night?
It depends. In cities, avoid alleyways and dark, unpopulated areas at night, and choose your nightlife wisely. Don't go to any unfamiliar places after dark or go home with strangers, no matter how good of an idea it seems at the time.
Overall, Albania is one of the safest countries in the Balkans at night, so whilst caution is advised, there's no need to be in absolute fear of leaving your hostel past 7 pm.
Is Tirana Safe for Tourists?
For sure. But, like any city, it has some petty crime. Unlike in rural areas, the police presence is good, so expect to be well looked after in Tirana. In fact, Tirana is known as one of the best cities for nightlife in the EU.
The only danger you might encounter on a nightly basis is eating too many pastries! 24-hour bakeries are common in Tirana, so instead of a post-clubbing kebab, you might find yourself with an after-hours bread basket.
Is Albania safe for LGBTQ travelers?
Generally, yes. Whilst same-sex marriage is illegal in Albania, same-sex activity has been legal since 1995. In 2010 a law was passed to protect LGBTQ people against discrimination for their identity.
As for the culture, it's worth keeping in mind that Albania is quite a traditional country. Thus, LGBTQ people may face some prejudice when traveling around the country, particularly in rural areas.
Why is Albania Dangerous?
It isn't. Whilst Albania is still shaking off the dregs of its Communist past in the media, it has become an amazing destination for a holiday, rivaling typical European vacation hotspots like Greece and Italy.