When people think of traveling to Honduras, they are immediately plagued with worry at the scary-sounding travel advisories. While the stories are not entirely unfounded, this Central American nation is not the big bad it's made out to be.
Flush with exciting experiences and an unimaginable landscape, Honduras will capture your eye and keep you wanting more. The clear blue waters and balmy climate allow you to bask in all your glory in a setting that rivals the best tropical vacation spots in the world.
Its people, albeit poor, are ready to help you enjoy their country. The delectable cuisine is like nothing you've ever tasted.
Ruins, wildlife parks, markets, and architecture will sweep you off your feet. Honduras will make you feel like you are far off the beaten track in the middle of a city. So, if you're feeling hesitant, read on to see why you shouldn't be.
Why Visit Honduras?
Honduras is a sultry utopia featuring Caribbean shores and picturesque tropical islands. The warm, azure waters and quiet beaches will soothe any tired bones.
Wander through the Mayan ruins at Copan and immerse yourself in the history and culture of the ancient nation. While you're there, grab a Honduran brew coffee, among the best on the planet.
Hop on the ferry to Roatan and take a dive to see the amazing Mesoamerican Reef, the second-largest barrier reef system in the world.
If you need an escape from the urban jungle, trek through the lush Moskitia tropical forest, second only to the Amazon in size. There are tons of gorgeous indigenous species, and the misty waterfalls are to die for.
Is Honduras Dangerous?
Honduras has suffered many problems since before the 2009 coup d'état. Violence and crime are par for the course for those who live in Honduras. This created a toxic cycle for the people of this country.
Women are especially at risk due to the common belief that men can do anything to them with impunity. Robbery, kidnapping, extortion, and drug and human trafficking are widespread in Honduras.
A state of exception was declared in late 2022 to combat crime and gang activity. Freedom of movement may be impaired, and there might be an increase in protests because of this.
However, while Honduras isn't risk-free, it has its good side, too. Many people can and do visit with little to no problems. Practicality and caution can get you very far in places like this.
Dangerous Areas in Honduras
San Pedro Sula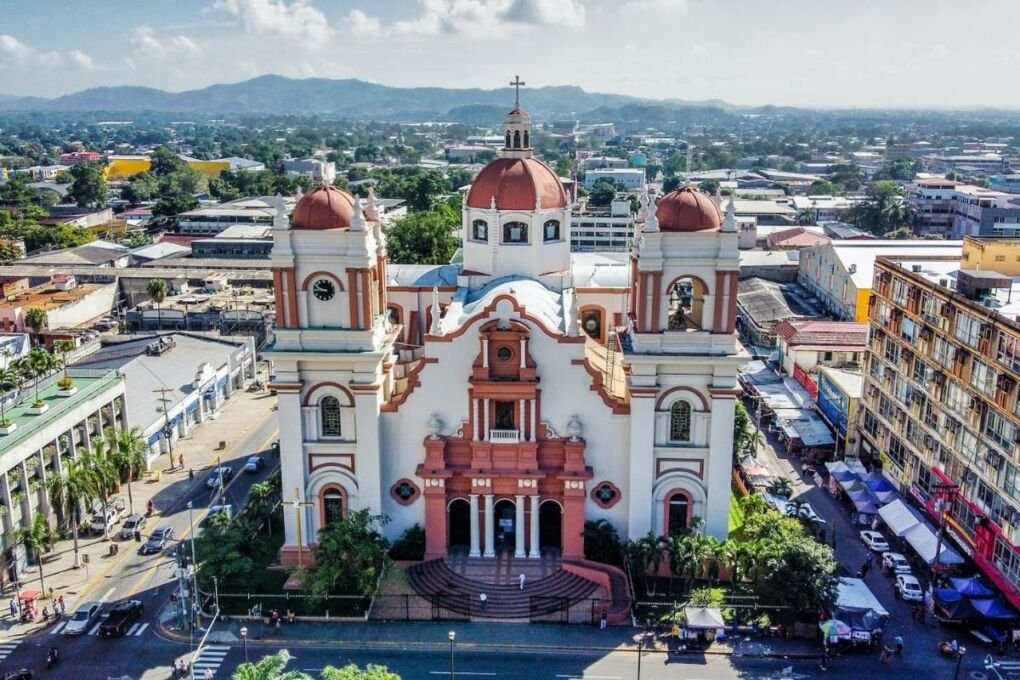 San Pedro Sula used to be known as the murder capital of the world. This bustling industrial capital is overrun with gangs and corruption.
You don't want to be on the streets after dark here, and definitely not on your own. Robberies and assaults are commonplace. It is also ravaged by occasional gang wars or fights with police.
On a lighter note, the city is also known as the City of the Zorzales, an ode to the many birds found here. Check out the colorful Plaza Tipica, the lush Alvarado Lagoon, and the Museum of Anthropology. Just be sure to do it during the day when it's safer.
Tegucigalpa
The hilly capital is famous for its Spanish colonial architecture and quaint cobbled streets. It was founded as a mining hub but has sadly devolved into a hub for poverty and crime.
You can see the statue of Christ on El Picacho from anywhere in the city. The La Tigra National Park, a breath of fresh air, is Honduras's first national park.
While a lot of the gun violence isn't centered in the city, it is still a worry. The streets aren't safe at night, and because it's not a popular tourist city, you'll likely stand out a little, so be careful when you move around.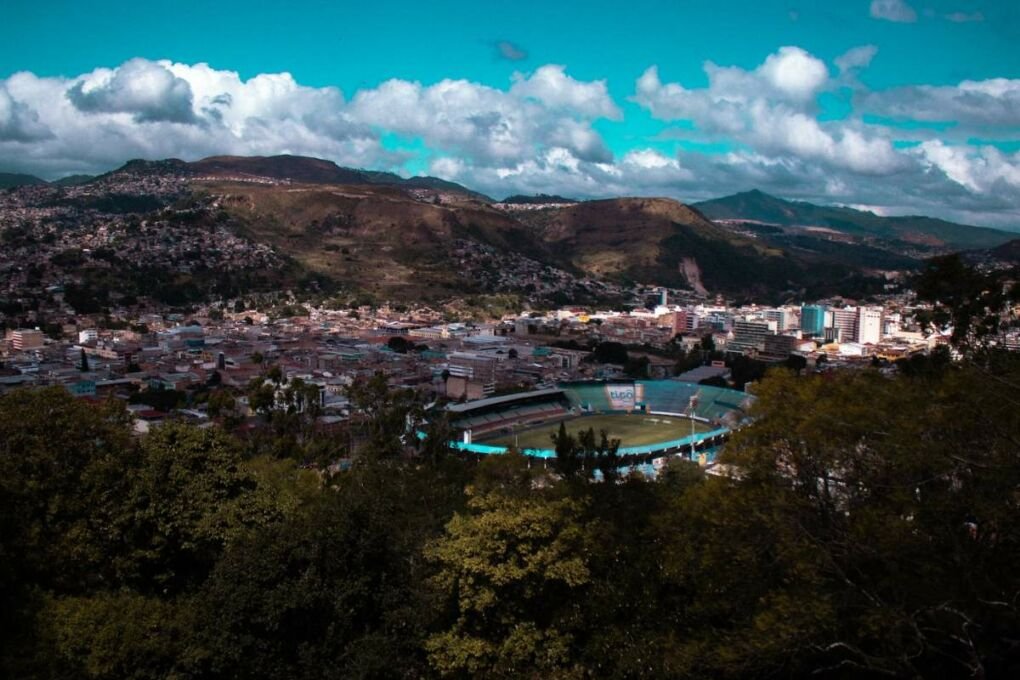 Is It Safe To Live in Honduras?
We won't sugarcoat it: Honduras isn't for the faint-hearted. The crime and corruption make living there a difficult feat.
Over half the population lives in desperate poverty. Gangs further impoverished citizens by extorting them for 'war tax'. The level of corruption in the government doesn't help matters either.
Women, children, and people of the LGBTQ community are also targeted.
All that being said, people do still live here. The beauty of this country and its people speaks for itself. There are expat communities in a few cities, as well as businesses set up by foreigners. So it can be done, if you're willing to brave the hurdles.
Safe Areas/Cities in Honduras
Bay Islands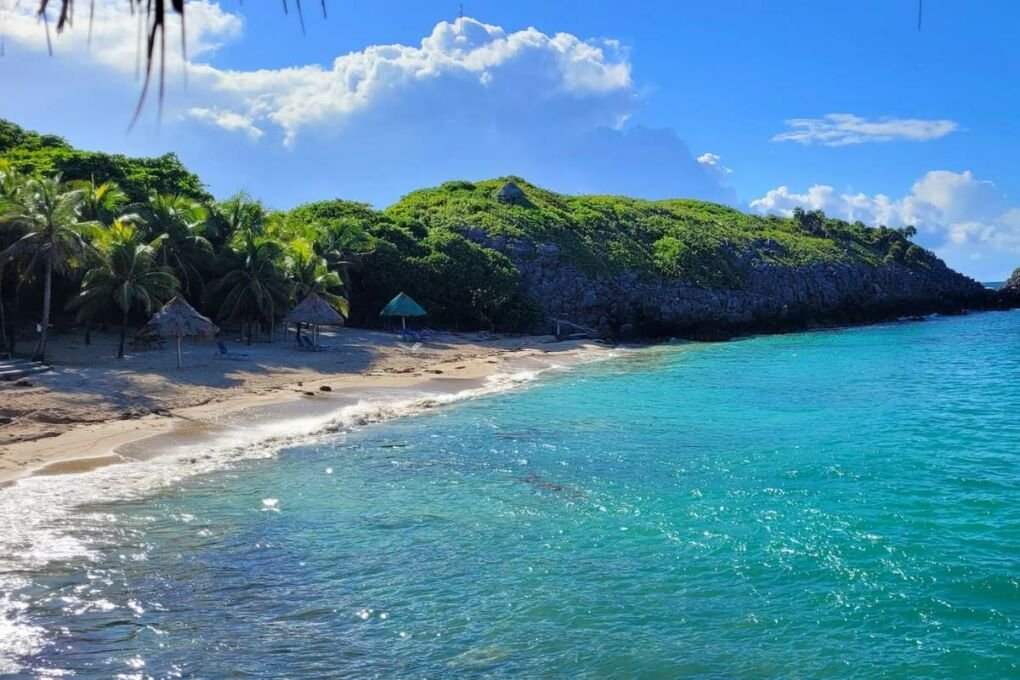 The Bay Islands are considered the safest part of Honduras. It's made up of three main islands. Catch a ferry from La Ceiba or Trujillo and embark on a Caribbean adventure. The islands draw divers and snorkelers to its colorful barrier reef and sultry beaches.
Roatan is a diving hotspot and is popular with families and expats. Utila is a backpackers' haven, and you can see great white sharks off its shores at certain times of the year. Rustic Guanaja is more mountainous and the most undisturbed of the three.
The remoteness of the islands means it is safer than the mainland. It still experiences petty crime, but only minimally so.
Santa Rosa de Copan
This highland city is considered the safest in Honduras. Nestled in the mountains of Western Honduras, it has an eclectic nightlife with dozens of unique bars and clubs to choose from.
It is a coffee hub, so you can tour the many coffee shops dotted all over the city and taste all it offers. Disappear into the sloth sanctuary or the verdant wildlife park.
Did you know that Honduras is one of the top tobacco producers worldwide? Learn about this exciting trade at the cigar museum and take home a couple of souvenirs.
Copan Ruinas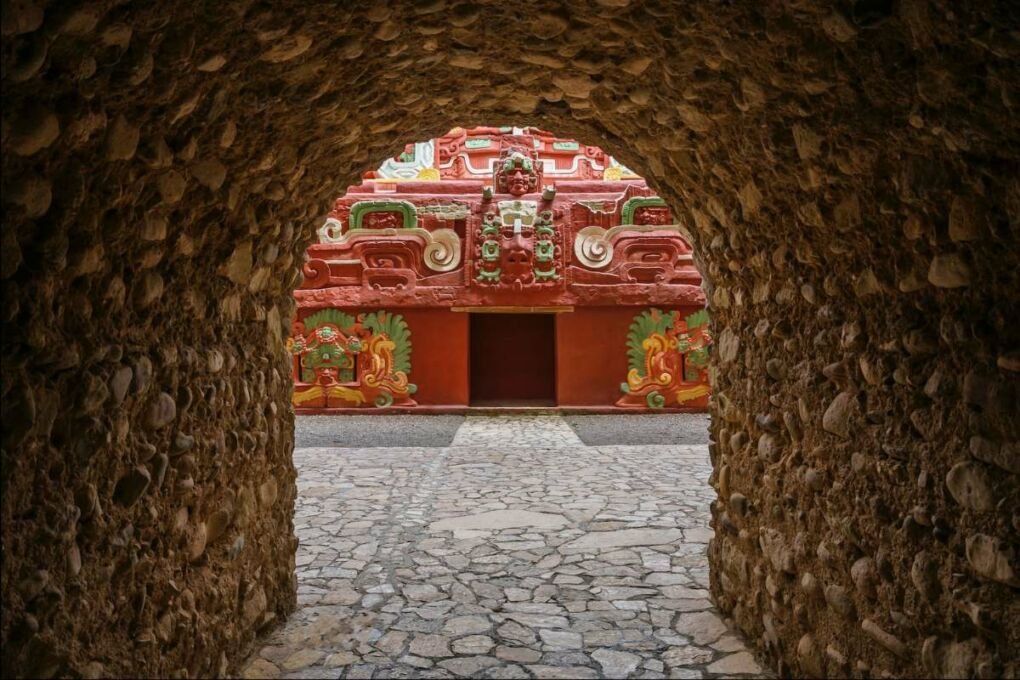 Famous as the best Mayan ruins in Honduras, Copan Ruinas is a quiet town in the middle of the jungle.
The ruins are arguably the gem of mainland Honduras, complete with its archaeological museum. The fascinating ruins form a park, complete with many parrots watching from the trees along the way. The beauty of this site leaves no doubt as to why it is a UNESCO World Heritage site for its historical significance.
Macaw Mountain Bird Park is worth a peek to see these marvelous birds up close.
If you need a soak, head to the Lunar Jaguar Hot Springs, with its steamy pools hidden amongst the bushes.
Warnings & Dangers in Honduras
Honduras experiences a host of different problems, from violent crime and gangs to hurricanes to poverty and a problematic government. Drug and human trafficking are on the up. The government has tried to combat these issues with mixed results.
Hurricanes and earthquakes sometimes disrupt the idyllic landscape, with often destructive effects. This can prove stressful for locals who already face food and living insecurities.
Getting robbed or hijacked is a valid concern when you visit. For women, guarding drinks and avoiding unwanted attention is a must in a country where the caveman mentality hasn't been wholly eradicated yet.
Overall Travel Risk (8/10)
Honduras isn't a walk in the park. It is somewhat dodgy in places and downright problematic in others. We have to reiterate that it isn't all gloom and doom, though.
This isn't a place for newbie travelers to venture on their own. Your best bet would be a tour group or a reputable guide to best keep yourself out of harm's way.
Contrary to the media's rhetoric, violent crime is not usually directed at tourists. There are more unsafe areas than safe ones here, but don't let that deter you from an amazing experience. If you plan your movements with safety in mind, follow local advice, and practice simple common sense, you'll be fine.
Pro tip: Check out our comprehensive list of travel tips to help you plan.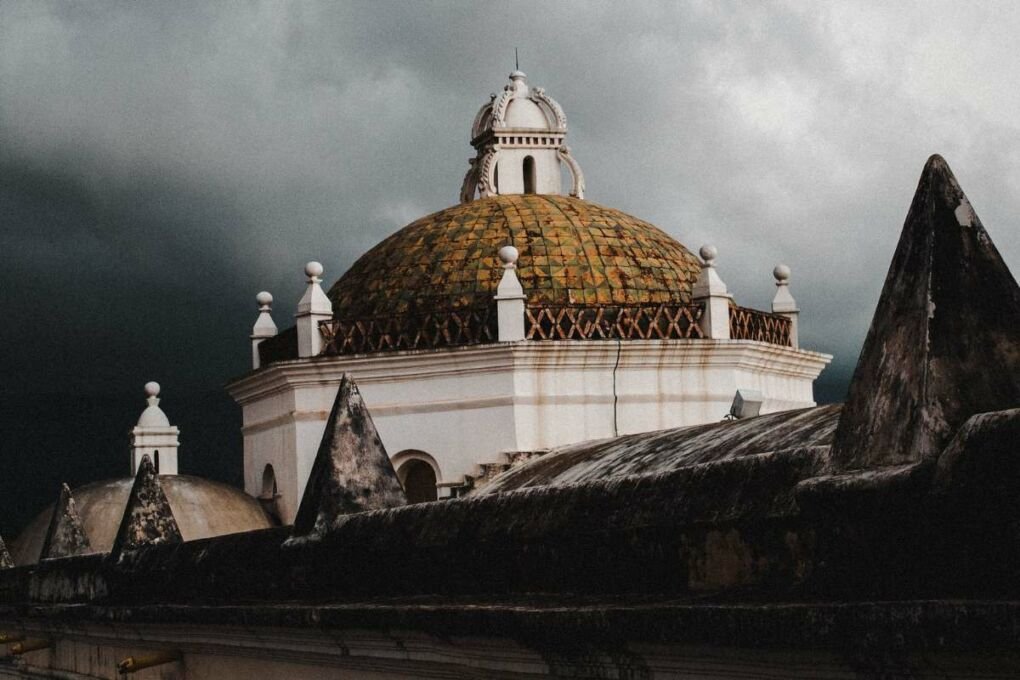 Crime
Extreme poverty and government corruption have created a desperate hole in the livelihood of people, sadly boosting the country's crime levels.
Honduras has one of the highest murder rates in the world, and robbery and theft are becoming commonplace. Rampant drug trafficking and its spread around the country have compounded the violence and related crime.
Always be on the lookout. Carry a dummy wallet or phone in case you get mugged. Travel during daylight and watch out for hijackings. If you are robbed or hijacked, give up what they ask for. Your valuables aren't worth your life.
Gang Activity
Gang activity is responsible for a large share of Honduran problems. From the violence they perpetuate to the trafficking and corruption they promote, gangs are a thorn in this country's side.
Almost every local has a friend or family member who is part of a gang. Forced recruitment, extortion, intimidation, and fear are things people have to deal with every day. Their influence extends from politicians to humble taxi drivers.
Gangs won't usually target you if you aren't a local, so if you stay out of their way and don't draw attention to yourself, you'll come away unscathed.
Hurricanes and Earthquakes
Hurricanes are most common between June and November. These can result in landslides, mudslides, flooding and property damage. Know where the shelters nearest to you are and keep abreast of weather changes if you happen to be in Honduras during this time.
Honduras sits in an active seismic zone and is at risk for earthquakes. There are procedures in place to ensure your safety, so make sure you know what they are and always follow the advice of authorities.
Protests
Protests against the government are an issue here because they sometimes turn violent, resulting in arrests, business and road closures, and even deaths of protesters.
Tegucigalpa and other large cities like Siguatepeque and San Pedro Sula see a lot of protest action.
It is illegal for foreigners to participate in demonstrations, so stay away from them. It's also a good idea to avoid large, spontaneous gatherings. Keep identification on you and check the media for information and updates. If you are caught up in a protest, be sure to comply with laws and instructions from the police to keep yourself out of trouble.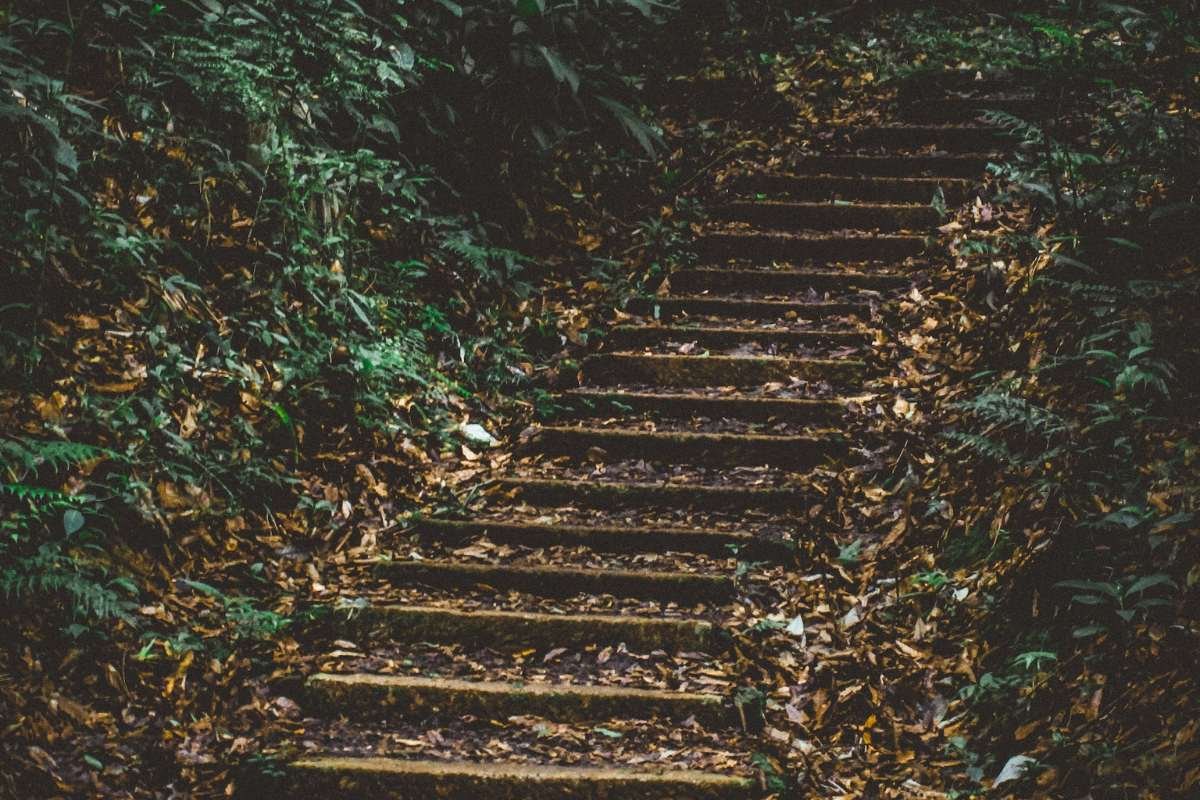 Tips for Staying Safe in Honduras
Exercising vigilance and good old common sense when abroad is always smart. Here are our top safety tips:
Blend in. The more noticeable you are, the more likely you'll become a target. Dress like the locals and ditch the designer kicks.
ATM use: only use ATMs inside shopping malls, banks or hotels. Never use them on the street or at night.
Avoid public transport. It's safer to use private taxis and coaches. Public transportation is often gang-monitored, and street taxis are sometimes in their employ.
Don't go out at night. You can loosen up a little in rural or tourist areas, especially if you're with a group or guide, but don't let your guard down.
Get a guide or join a tour. It's more costly, but in this case, it's worth it. Your safety is amplified with someone who knows what's what.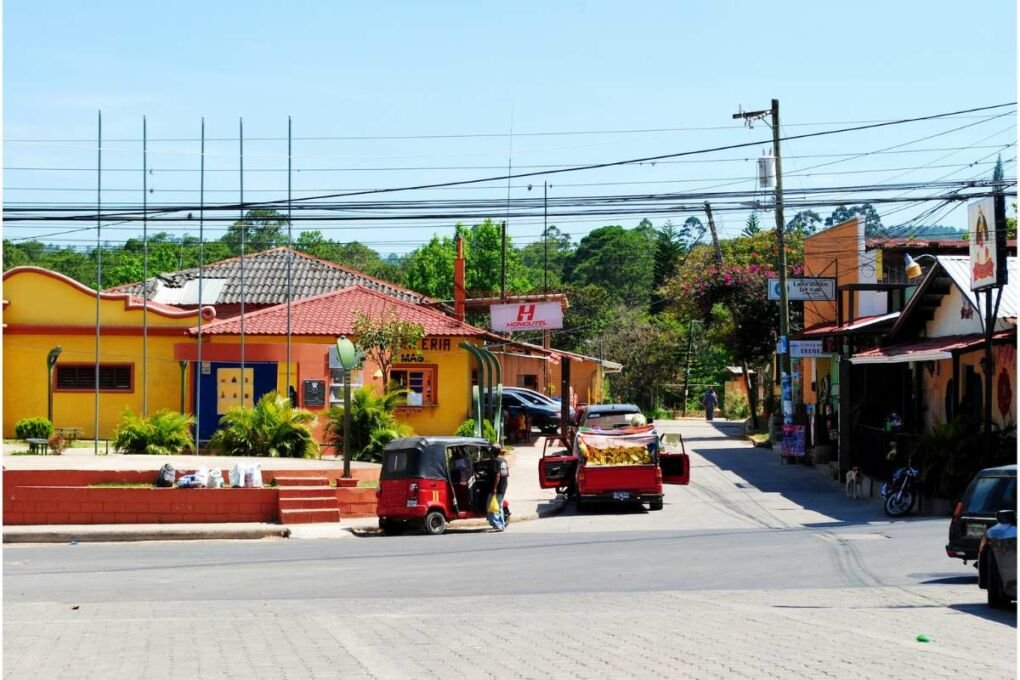 Is Honduras Safe? | Frequently Asked Questions
Can I Travel Solo?
Honduras is not the safest of countries to navigate. So we suggest traveling in a group unless you're an experienced solo traveler.
That being said, if you choose to go it alone, exercise caution. Remember to keep in touch with family, so someone knows where you are. Avoid remote areas and stick to trusted accommodation.
If you need some extra tips, check out this handy guide on how to stay safe when traveling alone to keep you informed.
Is The Water Safe to Drink?
The tap water in Honduras isn't safe for you to drink. Purified water is available widely, though. Try to avoid purchasing bottled water and carry a filter bottle instead, or boil your water and use a refillable bottle. That way, you can avoid adding to the country's single-use plastic load. Also, remember to decline ice cubes; they might be made from tap water.
Are There Any Health Risks?
Try to keep those pesky mosquitoes off you. They carry Malaria, Zika virus, Chikungunya and Dengue Fever. Malaria is sometimes prevalent on the North Coast and the Bay Islands. Carry repellant, and make sure you use a mosquito net.
Air pollution is intense during the dry season. Talk to your doctor before you leave if you have any breathing problems.
There is also a high rate of HIV/AIDS in Honduras. Take precautions to prevent the risk of exposing yourself.
Do I Have to Learn Spanish?
Areas popular with foreigners and tourists, like the Bay Islands and Copan, have some English speakers. We suggest learning some Spanish anyway.
Knowing some Spanish key phrases for tourists will not only help you get around and find the best food, but you'll also have a more inspiring experience. First-hand knowledge, better awareness, and being able to better learn the local culture all come easily when you know a little of the language. It'll also get you local respect.