Singapore is a metropolis where sparkling skyscrapers of glass are juxtaposed with the lush greenery that stretches throughout the country. This island nation is one of the world's most visited countries. It has often been compared to countries like France, the UK and the United States due to its numerous museums, theaters, and earth-shattering cuisine.
With an estimated 350 major parks and four nature reserves, it embodies the feel of an enchanted garden city. Due to the cleanliness of Singapore and its low crime rates, it has been dubbed the "Switzerland of Asia". People hold it in high esteem, especially in contrast to its Southeast Asian counterparts.
You're in for a treat in Singapore. It has a unique mixture of Asian cultures, a lively nightlife, and fabulous coliving and coworking spaces. Singapore is the most Western-influenced nation in Southeast Asia. It flaunts pristine infrastructure and is also known as the wealthiest country in the region. However, does this mean that it's safe for travel? Let's find out.
Why Visit Singapore?
Singapore is home to the world's first nocturnal safari park called Night Safari. You can also find the world's largest infinity pool in this country, perfect for cooling down and getting views of the city.
There are a host of things to do in this lovely nation, you can marvel at the stunning architecture or go shopping along one of their multiple retail streets.
One of the best things about this country is that there are so many amazing and fun things to do at the Singapore Airport. The airport houses numerous gardens, such as the Sunflower
and Butterfly Gardens. You can go to these marvelous installations and see the beautiful things that they offer, like the mirror maze, and get some Insta-worthy shots as well.
Is Singapore Dangerous?
Singapore has a very low crime rate, although there are some areas that have garnered less than favorable reputations. Places like Yishun, Jurong West, and Nanyang ward have been labeled as high-risk areas.
It's very rare that there will be any crimes committed against tourists in this country. Although Singapore is revered for its safety, miscellaneous acts such as petty theft and fraud are quite common. To keep your trip fun and stress-free, here's a look at some of the areas to avoid and what you can expect from them.
Dangerous Areas in Singapore
Yishun
The town of Yishun is a residential area in the northern region of Singapore. Previously called Nee Soon, it offers activities such as hot springs and a waterpark. Despite all that it offers, it's still seen as one of the most dangerous areas in the country.
In terms of crime, Yishun has continuously made it to the top five worst areas. This appears to only be getting worse. The town suffers from an issue with loan sharks, there were 232 recorded cases of loan shark harassment in 2016. That number has reportedly grown in the last few years.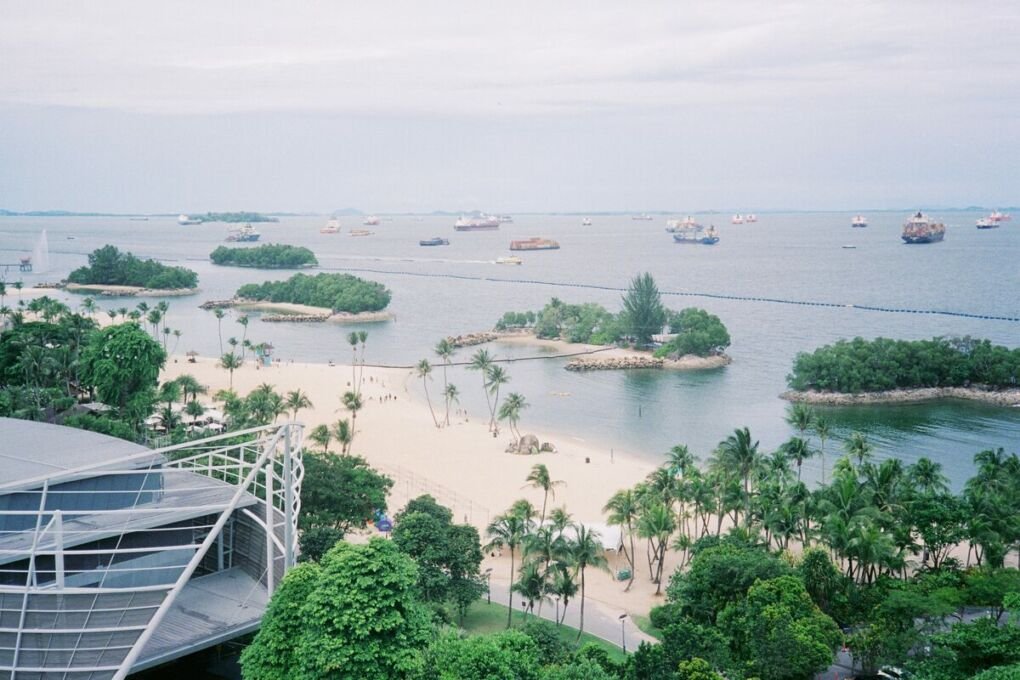 Jurong West
Jurong West is a town in the western region of Singapore. It's not all bad for this town as the government hopes to expand the area in the future. It's home to the Jurong West Swimming Complex and Central Park, so if you happen to be in this town, there will be something for you to do.
This town has experienced a surge of theft and break-ins, however, security seems to be improving as time goes on. It's also a hotbed for scams and crypto-related crimes. These are currently on the rise, and although you won't be met with any violence in this area, it's best to proceed with caution.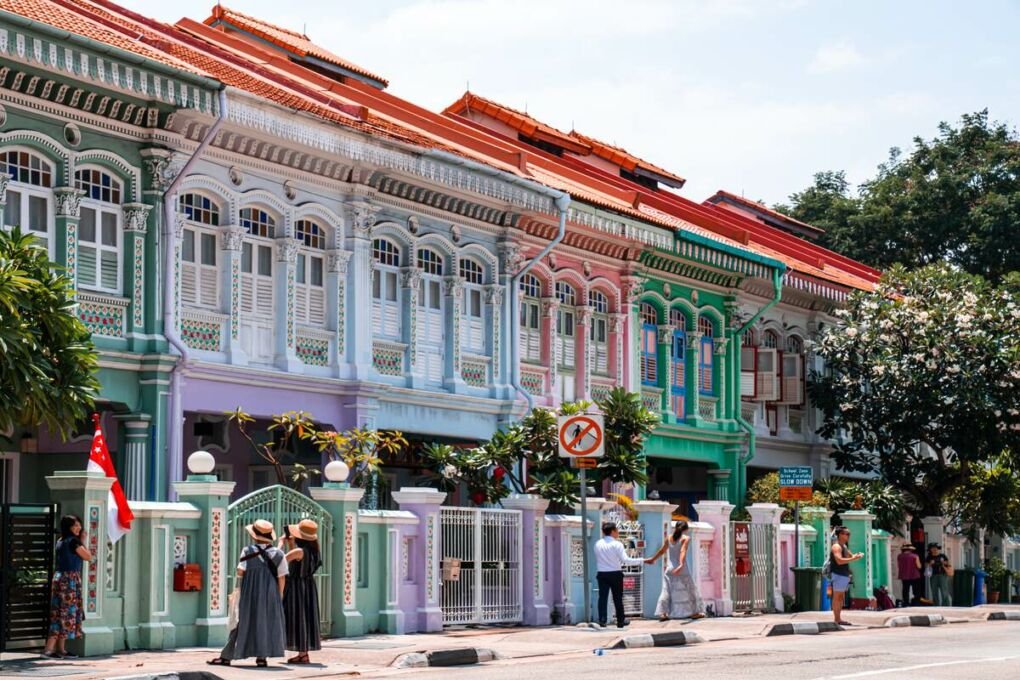 Is It Safe to Live in Singapore?
Singapore has been applauded for being one of the safest countries in the world. The Global Peace Index (GPI) ranked Singapore as the safest country in Asia in 2022. It ranks as the 11th safest in the world.
Violent crimes are very infrequent, and you won't be met with any kind of confrontation. The crime that you're most likely to fall victim to in Singapore is pickpocketing.
Singapore is very serious about its laws and enforcing them, however, you won't find police officers roaming around the same way you might in the United States. Here is a breakdown of some of the safest areas in Singapore and what you can expect from each of them.
Safe Areas in Singapore
Marina Bay
Marina Bay represents the luxurious side of Singapore. It is the crown jewel of the nation, with most activities and sites being hosted there. You'll find some jaw-dropping architecture and memorable views in this area. You can find the Merlion, the Singaporean mascot, along the western side of the bay.
For an enthralling experience that will leave you awestruck, Gardens by the Bay is where you should go. You will be mesmerized by the blend of man-made structures and nature's wonder. This park has thousands of plants, such as orchids, tropical flowers, and bromeliads.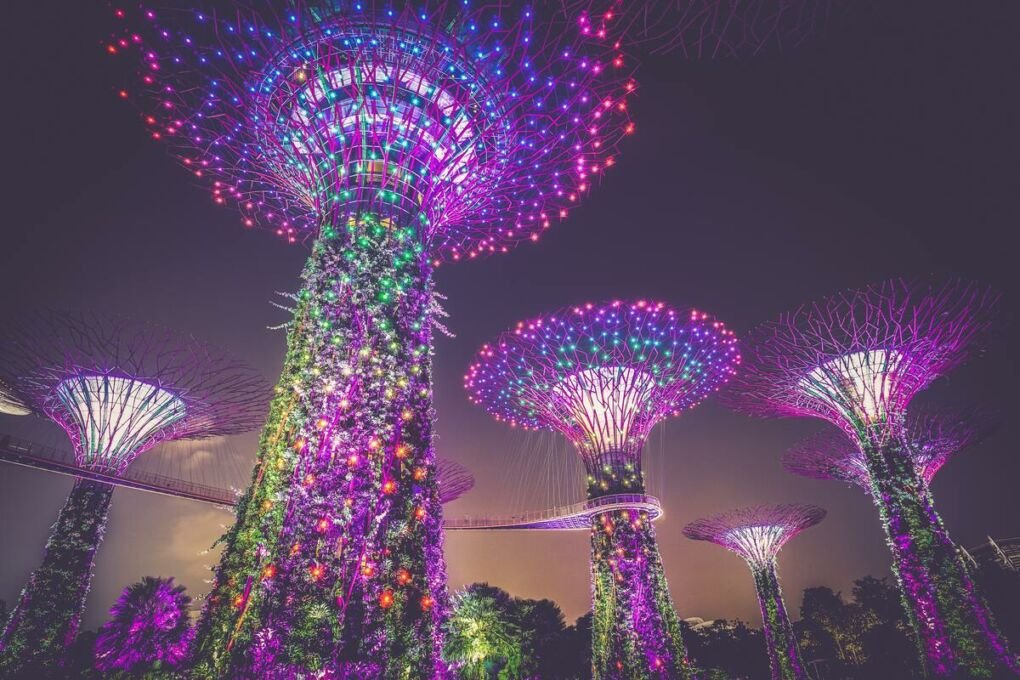 Sentosa Island
Sentosa Island was formerly a military post, now, it's a place for people to have fun and unwind. It's known as one of the best places for families, with multiple activities for both children and adults to enjoy. It has some amazing beach clubs that offer an unforgettable nightlife for when you want to dance a little.
One of the main features of Sentosa is the S.E.A. Aquarium. With over 100,000 marine animals, this is one of the world's largest aquariums. Go with the little ones to learn about marine life and enjoy some of the entertainment that they offer. This is what makes Sentosa one of the best places to live in Singapore.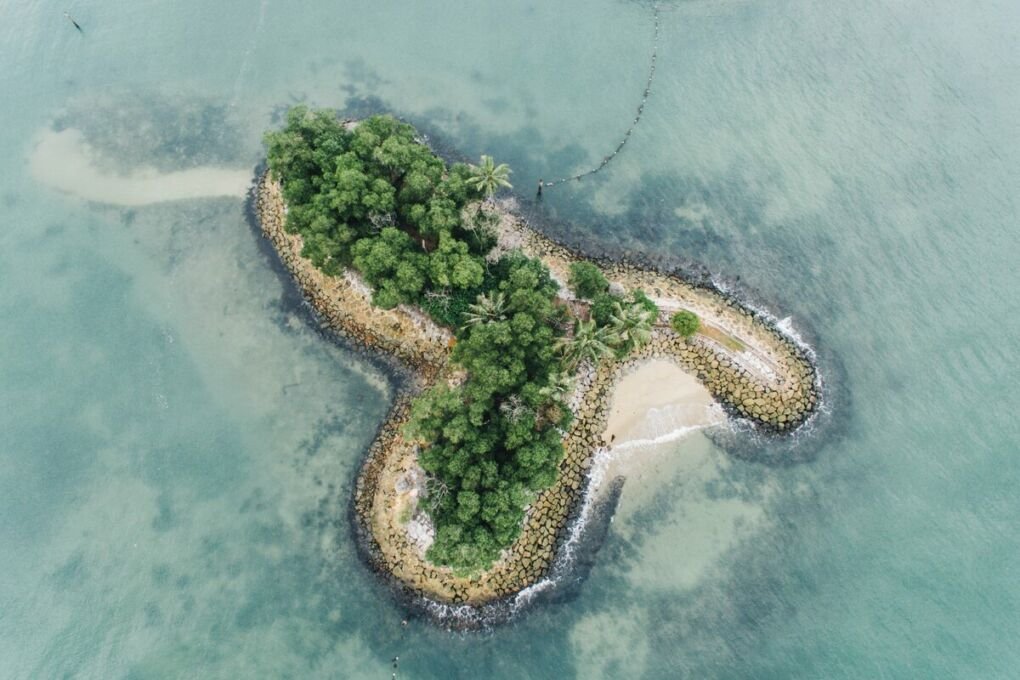 Orchard Road
Orchard Road is the center of retail fashion in Singapore. It's home to some of the best fine dining experiences and nightlife spots that Singapore has to offer. For a true retail experience, ION Orchid is one of the most spectacular shopping complexes you'll ever get to enjoy. With eight floors of retail heaven for you to explore stores like Bvlgari, Kate Spade, and Sephora.
On the fourth level of the mall, you'll find the ION Art Gallery. Showcasing photography, paintings, and digital art, it aims to bring attention to Asian artists and designers. The gallery also has installations by artists from all over the world and is well worth a visit.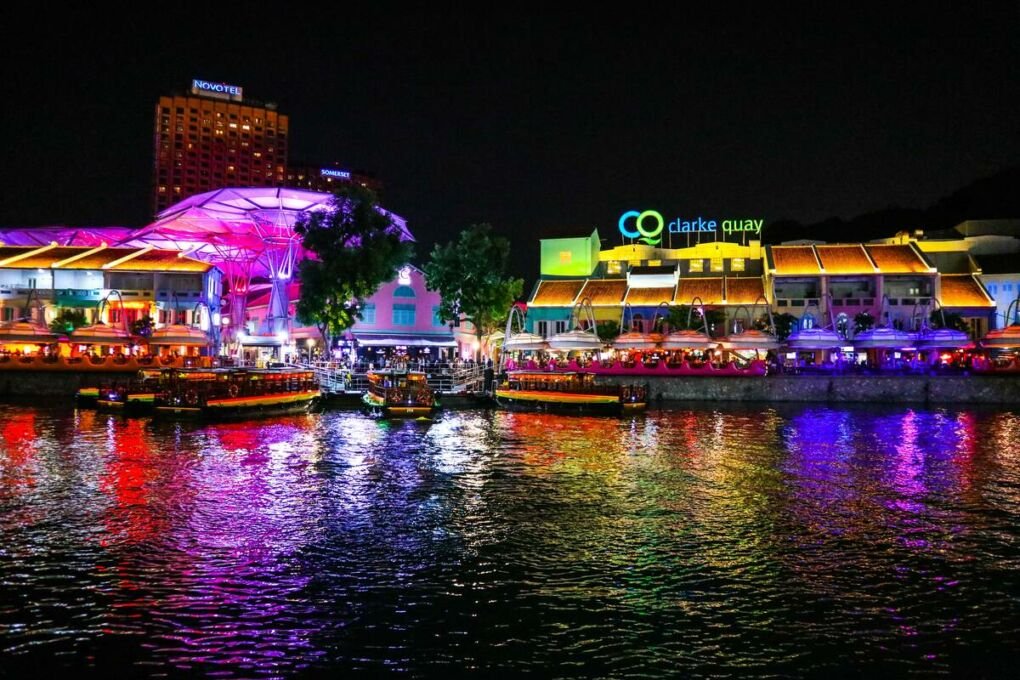 Warnings and Dangers in Singapore
As previously stated, Singapore isn't known to have much crime. There are multiple regions in Singapore, some are more heavily saturated with tourists than others. It's in the heavily saturated areas that you may fall victim to petty crimes. However, there truly is no cause for concern in this country.
One of the biggest offenses in Singapore is littering. It's deeply frowned upon, and truthfully you wouldn't want to litter after seeing the pristine streets of the country. There are penalties, such as fines for littering. Singapore still believes in using a cane as punishment, and caning is also one of the penalties for littering. Repeat offenders may even be imprisoned.
Overall Travel Risk (1/10)
The overall travel risk for Singapore is extremely low. It's very rare that you will encounter any kind of danger while you're on vacation there. This country isn't prone to natural disasters, so that won't be a concern for you.
Common sense will be your best friend on this trip. It will help you avoid things like petty theft. Due to the safety of the country, you only really need to be on alert for small things. Don't leave bags unattended or your phone on any tables.
These small things will prevent you from losing any belongings and ruining your trip. Another thing to note is that while it's legal to drink and smoke in Singapore, there are many locations where this is prohibited.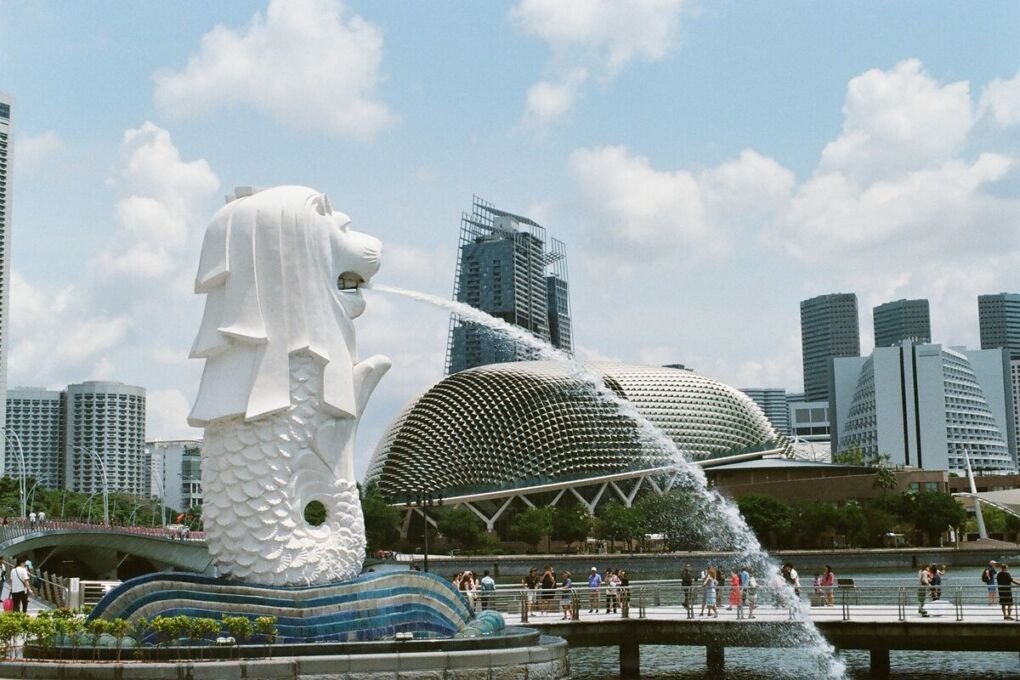 Risk of Pickpockets
The risk of pickpockets is relatively low. There are some instances where you may be pickpocketed, however, it's very rare. Keep your belongings close to you, especially in crowded areas or places that you feel unsure of.
Keep your bags in the front of the body, and don't flaunt any money or prized possessions. Most people fall victim to pickpockets because they're busy or distracted. Try to be vigilant and constantly aware of your surroundings.
Risk of Scams
The risk of scams is very low. There are indeed scammers in Singapore, it's just very unlikely that you'll be scammed. If you're planning on moving there, be wary of con artists that pose as landlords. Use a reputable site to help you find a place to stay. These con artists will take your money and vanish without a trace, so be very careful.
The street vendors in Singapore will try to persuade you to purchase something or pay more for it. This is common practice in most parts of the world, so just walk away if you feel overwhelmed.
Risk of Transport
The Singaporean transport system is very safe and is regarded as extremely dependable. Vehicles are well-maintained and are quite convenient.
Taxis are the common mode of transportation that you'll use, and most of them agree on the price prior to departure. So you won't have to worry about a driver overcharging you. If your driver tries to overcharge you or the taxi doesn't have a meter, you can inform a police officer, as that is against the law.
Risk for Female Travelers
The risk for female travelers is very low in Singapore. Women should feel safe while in this country, even at night. Don't take this to mean that you shouldn't be on guard. Be aware of the people around you and watch what you say to other people. Don't advertise that you're traveling alone or tell people where you're staying.
There are no dress codes that you need to follow, except for when you're at a religious institution. You will be required to cover up.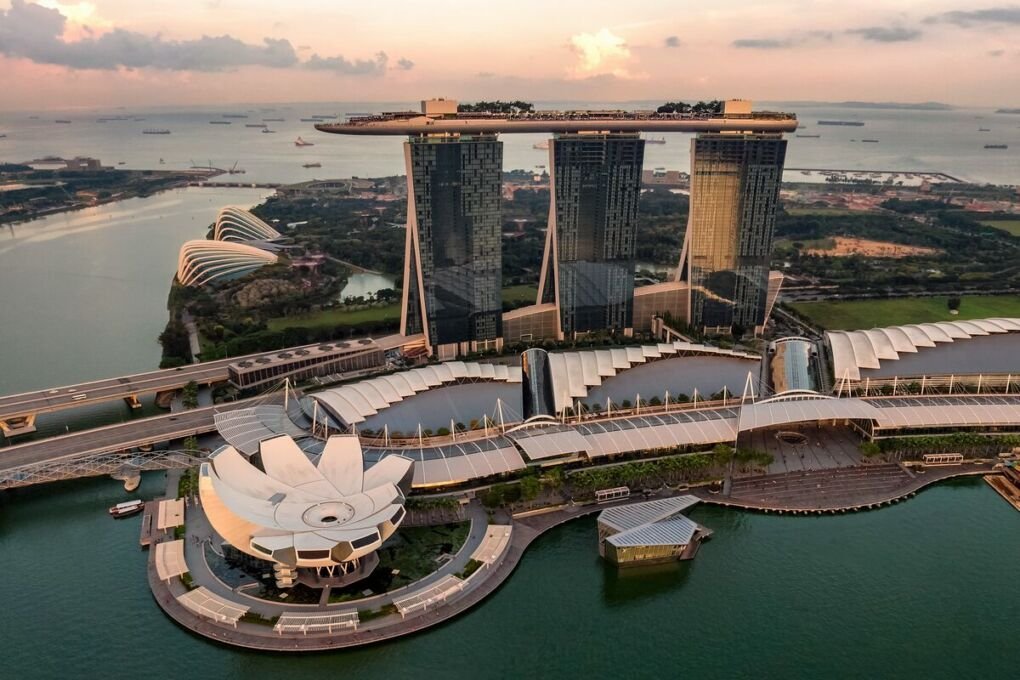 Tips For Staying Safe in Singapore
Geylang is Singapore's red light district; ladies should avoid going there at night, especially when under-dressed, as this will prevent unwanted attention. However, you should not avoid this area entirely because it is well-known for its late-night local cuisine offerings. So, if you dress conservatively or look like a tourist, you should be fine.
Here are some more safety tips:
Don't get drunk and disorderly. There are very strict rules about when you can and cannot drink in Singapore. Public consumption of alcohol is prohibited between 10:30 pm and 7 am.
Smoke only in designated areas. Singapore would like to be a smoke-free country, so the smoking rules are quite severe. It's illegal to smoke in public places. There are smoking rooms available in hotels and restaurants.
Don't jaywalk. Jaywalking is taken very seriously in Singapore and you will get fined for it. Repeat offenders may be jailed.
Leave the gum at home. It probably seems strange, but chewing gum is against the law in Singapore. You'll find that they don't sell it in any stores and if you're traveling with any, it will likely be confiscated.
No eating or drinking on public transport. This is another rule that Singapore has to ensure its cleanliness. There is signage on all public transport that clearly indicates that you aren't allowed any drink or food.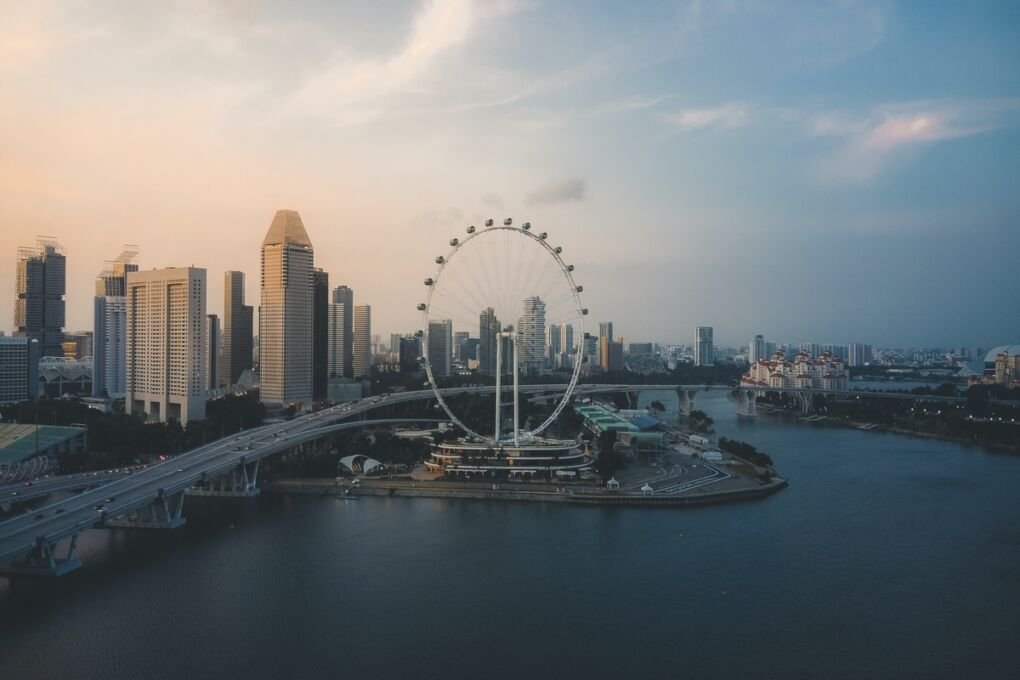 Is Singapore Safe?│Frequently Asked Questions
Can I Drink The Tap Water?
Yes you can. Unlike many Southeast Asian countries, the tap water in Singapore can be consumed. In fact, it makes it easier for you to carry water, to beat the humidity, and stay hydrated.
Which Region in Singapore Is The Safest?
Singapore is a safe country overall but Sentosa and Marina Bay are said to be the safest neighborhoods.
Should I Carry My Passport On Me?
Yes you should. Your passport will be checked regularly, especially if you're drinking. If you're feeling unsure of carrying your passport then keep a scanned copy on your phone. This will reduce the risk of your actual passport being taken or getting lost.