The Amalfi Coast is considered one of Italy's most affluent holiday hotspots. Traversing from Naples, Italy to Amalfi Coast is a short trip with a wide variety of exciting activities and amazing holiday attractions.
With multiple municipalities stretching across the rugged coastline, there are many pit stops that can satiate any adventurer's desires. Explore the natural beauty and diversity of the Mediterranean through one of the Amalfi Coast wine tours or one of the many churches found in this UNESCO World Heritage site.
The Naples International Airport is the gateway to the Coast, there are many ways of getting from Naples to the Amalfi Coast. You can do this by ferry, bus, private charter or even train. Pack your travel bag and get ready for the many exciting tour opportunities that can help you bridge the gap as well.
Keep reading to learn more about the journey from Naples to Amalfi Coast. With all the free things to do in Naples, there's no rush to get going. But we'll answer questions like how far is Naples from Amalfi coast, how to get there, and what fun things you can see along the way.
Travel Tip: If you're planning to travel from Naples to Amalfi then you most likely need accommodation. These great villas in Italy should keep you cozy during your trip.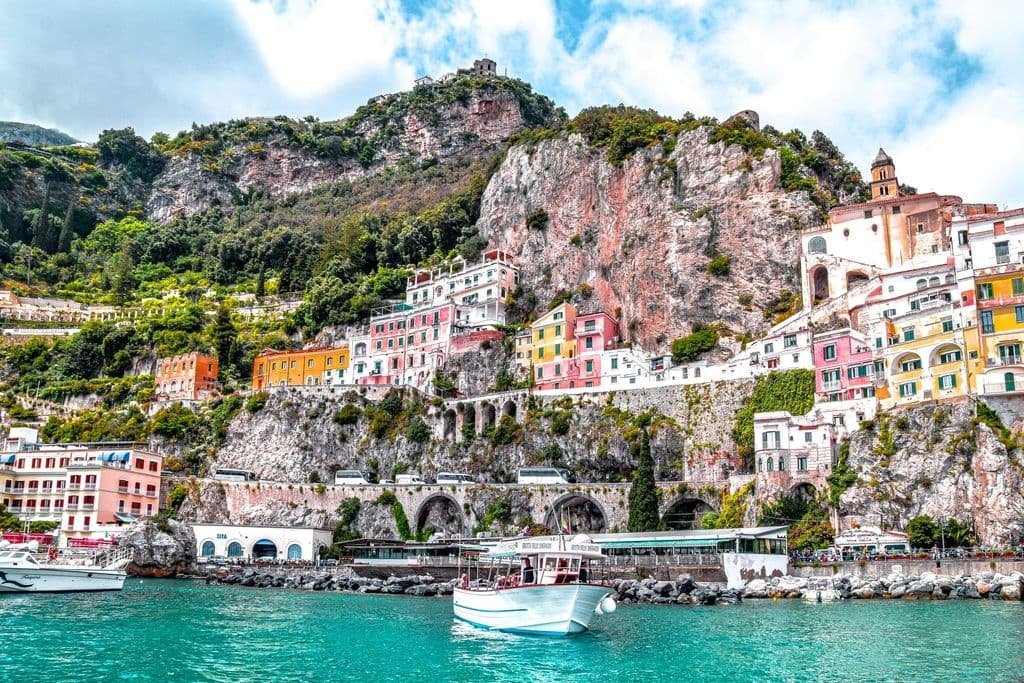 Distance From Naples to Amalfi Coast
How far is the UNESCO heritage site of the Amalfi Coast from Naples exactly? You can expect to travel anywhere between 37-miles (60 km) to 43-miles (70 km), depending on which route you decide to take. So, your journey can last anywhere from one hour to four hours if you decide to drive yourself or take the train.
Either way, the distance between Naples and Amalfi Coast is an easy trek to conquer and is filled with such beauty that will leave you in awe.
How to Get From Naples to Amalfi Coast
The trip from Naples airport to Amalfi will take you around 1 hour and 20 minutes straight through the E45 highway. Transit options will either take you along the scenic route along the coast and into Salerno before reaching the city of Amalfi or across the Vesuvio National Park.
As you can see, there are great options regardless of which one you choose. So here's more information before you decide how to get to the Amalfi Coast from Naples.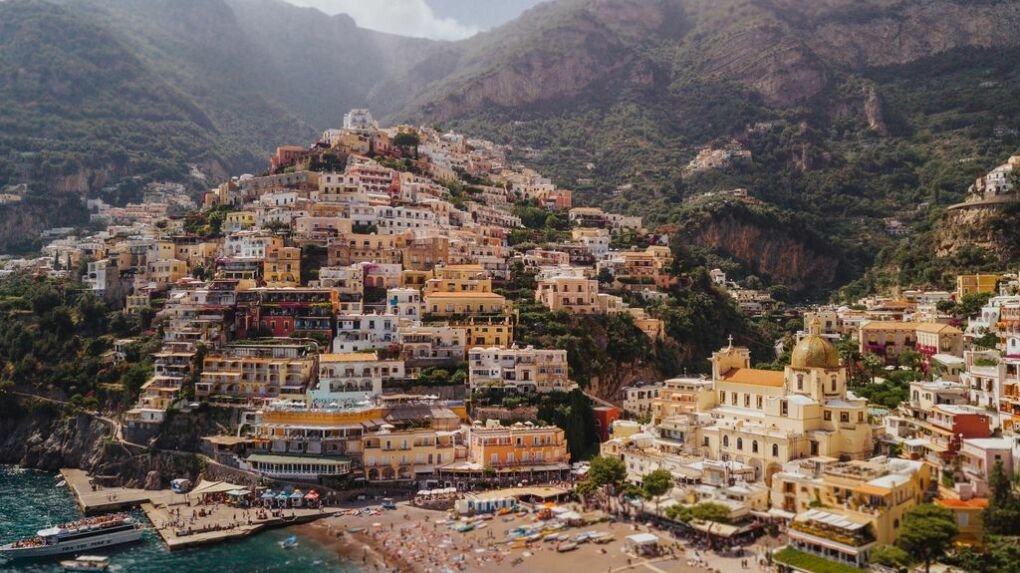 Drive From Naples to Amalfi Coast
The Naples to Amalfi Coast drive, as previously mentioned, is dependent on which route you decide to take. The benefits of driving mean that you have access to a vehicle 24 hours of the day which removes the need for lots of waiting.
You can choose to rent a car or hire a private vehicle to transport you. Be sure to make a reservation before you go to avoid any complications.
The drive will take you through Positano, where you can stop by the Chiesa di Santa Maria Assunta or visit the Fornillo Beach. You'll also spot attractions like the Duomo di Amalfi and Villa Rufolo in Ravello.
Catching a Naples to Amalfi Coast Bus
Figuring out how to get from Naples airport to Amalfi Coast by bus becomes a little trickier since there aren't any direct bus routes. The best direct option is through a shuttle service.
You can, however, make a few extra stops by leaving Napoli Varco Immacolatella station and arriving in Atrani. From here, you can enjoy the sights like Spiaggia di Atrani, Piazzetta Umberto I and Collegiate Santa Maria Maddalena. From there you can walk down to the Amalfi Coast in three minutes or get another taxi.
The easiest and most direct way to get to Amalfi Coast is from Sorrento, which is about an hour's drive If you happen to be in the area, it may be best to get a Curreri bus between 9 am and 19:30. You'll have enough space for your luggage and you'll be picked up right from the airport.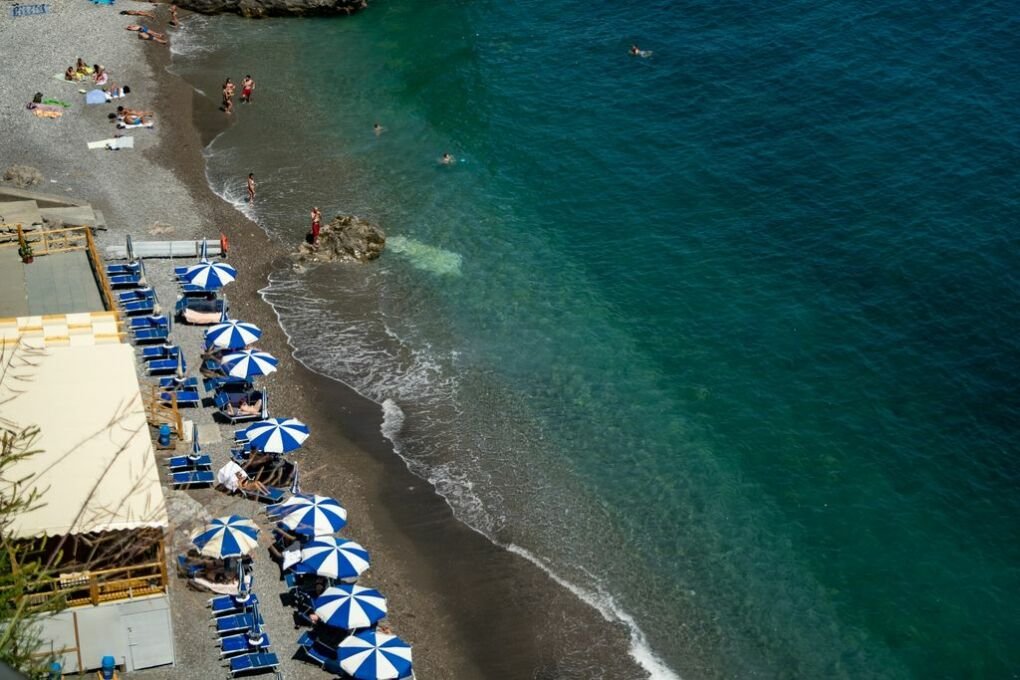 Take a Train From Naples to Amalfi Coast
Getting from Naples to Amalfi by train is an easy fix to any transport mishaps. Your best bet would be to travel from Napoli P. Garibaldi station and head straight to Nocera. You can spend some time in Nocera and at the Castelli del Parco Fienga and Monastero S.Anna.
Since there is no direct line between Naples and Amalfi Coast by train, you'll have to ensure that you're keeping safe and make sure that you've got your best travel sandals and anti-theft travel bags fully stocked with everything you'll need for the trip.
From Nocera, you can catch a taxi to Amalfi Coast, which will only take around 45 minutes.
Use the Naples to Amalfi Coast Ferry
A ferry ride is a wonderful way to explore the coast and take in the best views. The ferry does take longer, and you can expect around three hours of travel time. The biggest downside is that you'll have to be scheduled and on time with your itinerary as the ferry only departs once a day.
Luckily, there are tons of accommodation options available for you to spend a night in case you'd like to explore Naples a bit longer. You'll also have the option to go directly to the city of Amalfi and will only need to arrange transportation back to your accommodation.
Check out this post before booking your accommodation and learn all about what to look out for when making arrangements.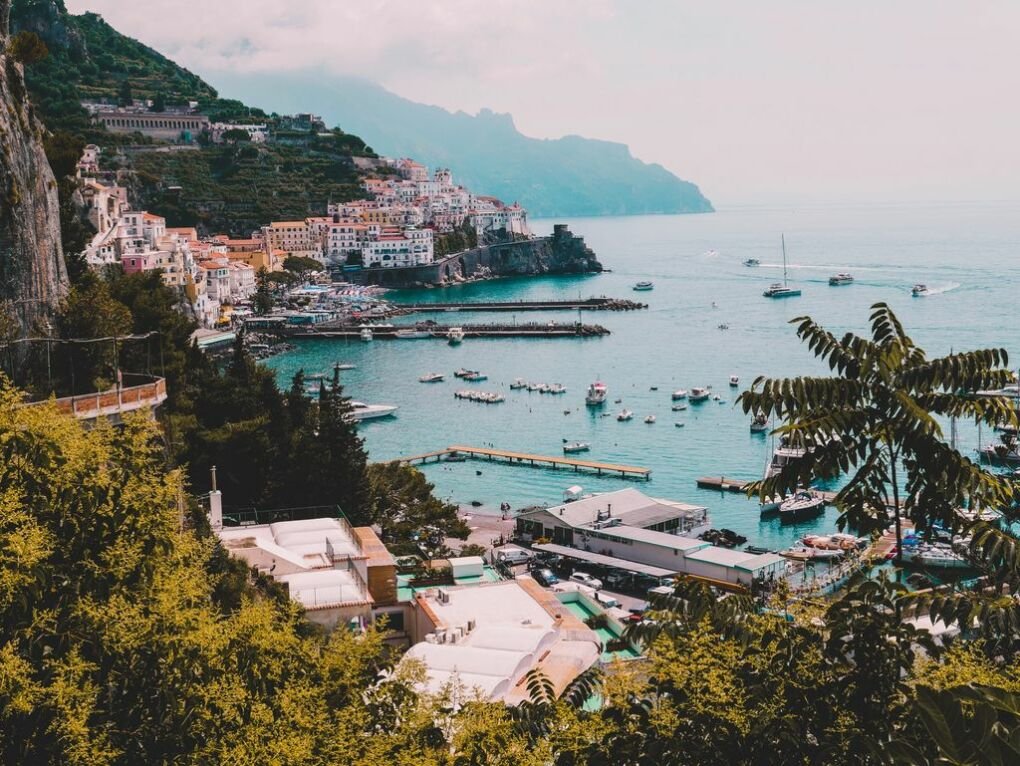 Final Thoughts on Naples to Amalfi Coast
Now that you know what to look out for on your trip between Naples and the Amalfi Coast, you can easily decide which parts of this beautiful stretch of land you'll want to visit.
This wonderful heritage site is a definite must-see, whether you're a luxury traveler or just a regular Joe. There's something here to tickle anyone's fancy. Just be sure to book your reservations ahead of time and ensure that you're on top of your itinerary.
There are tons of options for a lovely day trip out. Between the gardens, inspiring architecture and jagged cliffs above the clear blue beaches, your stay in this part of Italy will be well worth it.