Tips For Digital Nomads: Live and Travel Remotely
Welcome to Life From A Bag! Here you'll find tips for work, living abroad, traveling and solo travel. I'll be your best friend when it comes to helping you find the ideal destination for saying goodbye to your 9 – 5 and embracing the wonders of working remotely from dream destinations. 
The Indonesia Digital Nomad Visa allows you to work and live in Indonesia for 5-years and not pay taxes on foreign-sourced income. Just like the Mauritius Digital Nomad Visa, this visa has been introduced in
Read More »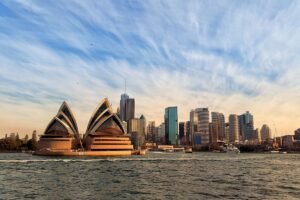 Australia is quite the country. In fact, it's quite the continent as well. Known for many different reasons depending on who you ask, it is definitely one of a kind.