Planning a trip and not sure where is the best places to visit in South Korea?
The Republic of South Korea (ROK) is one of the best cities to live in Asia, this East Asian country that shares its borders with North Korea, lying to the north with 238 kilometers.
The country is known for its rich history, amazing hospitality, K-Pop, and being a leader in cosmetic products and one of the best medical tourism destinations in the world.
With Asia's fourth-largest economy, South Korea is also the home of Hyundai Motor – the world's fifth-biggest car manufacturer and other world-renowned brands like Samsung, LG, and Kia Motors.
There are many things to know before visiting South Korea like what are the best places to explore in the country.
Places to visit in South Korea
If you were wondering where to go in South Korea then here is a list of our top picks of places to visit in South Korea:
Busan
By Chloe from Chloe's Travelogue
Busan is the largest port city located in the southeastern tip of the Korean peninsula. Many travelers and expats call Busan their favorite city in Korea, and there are many good reasons for that.
For anyone dreaming of seaside escapes, the marine city boasts a heap of beautiful beaches. To name a few, Haeundae is the most iconic beach with festivals all year round, whereas Gwangalli features the fabulous sunset view with the illuminated Diamond Bridge. Songjeong is the all-season destination for surf bums. Gijang hosts the hottest luxury resort in town with a killer view of the East Sea.
There is never a shortage of coastal views in Busan even afar from the beach. Gamcheon, Ibagu-gil, and Huinyeoul are a few of hillside villages facing the gorgeous ocean. These once wartime refugee communities are decorated with colorful art murals and turned into the crown jewel of the scenic city.
Also, Busan is home to Haedong Yonggungsa Temple, known as the Temple by the Sea. It is a rarely found Buddhist temple on the cliff overlooking the exquisite East Sea. You can catch the earliest sunrise in Busan and make a wish as well.
For foodies, it's a no-brainer to enjoy the abundance of fresh seafood in a port city. But you may appreciate many local specialties, such as pork rice soup, cold wheat noodles, spicy glass noodles, etc. They are a unique variety of traditional Korean cuisine created during the Korean War.
Being the second-largest metropolis in Korea, Busan is not a sleepy beach town. However, you will enjoy the chill vibes, Southern hospitality, and the beautiful ocean views. And it is only 2 hours away from Seoul on Korea's bullet train KTX. So next time you are in Korea, add the marine city to your itinerary!
Chuncheon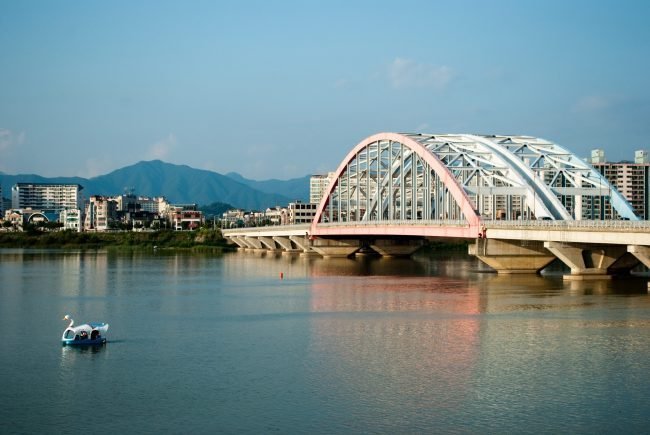 By Lucile Hernandez Rodriguez
Chuncheon is one of the best palaces to visit in South Korea to spend a few days and rest after a busy time in Seoul. It is surrounded by rivers, a man made-lake, and mountains and makes for a fun weekend trip to unwind during your Korea trip and see a different perspective.
It also has delicious food, especially the dak galbi, a spicy marinated chicken dish. This dish as a dedicated street in Chuncheon and can be eaten as street food in Myeongdong Street, with 25 restaurants specializing in this dish. Grab a side of Makguksu, a plate of cold noodles, and enjoy!
When in Chuncheon, you should enjoy the natural surroundings, especially the many islands near it. Nami island is one of the most famous as it was the scene of the movie "Winter Sonata".
If you enjoy staying active when traveling, you can also do watersports on the lake or go fishing in summer or even go skiing in winter in the Elysian Gangchon resort that is located right off the subway and also offers golfing in summer.
Another interesting thing to do is to visit Cheongpyeongsa Temple, a Buddhist temple located on the slopes of Obongsan Mountain that can be reached by ferry and a walk alongside the river, passing beautiful waterfalls and statues.
Daegu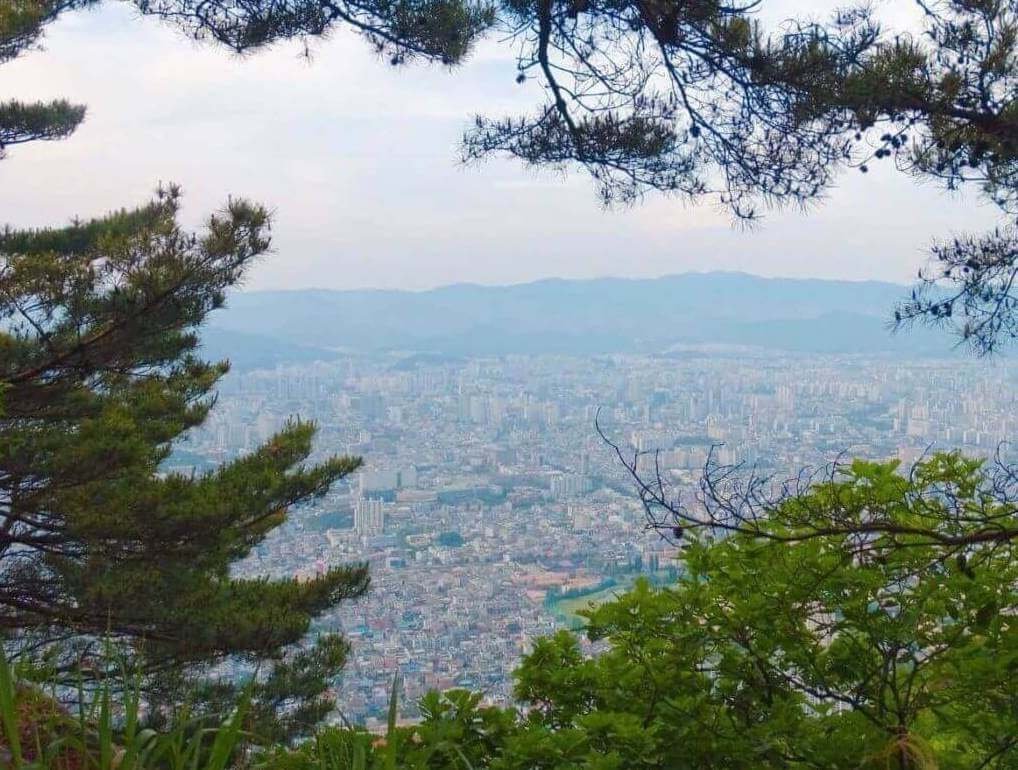 By Rose Munday from Where Goes Rose
Daegu is the fourth-largest city in South Korea yet it doesn't get the recognition it deserves. While you could easily spend a few nights exploring the city and its surroundings, it also makes a great day trip from Busan since it's just under 1 hour away by train.
Not only does Daegu have a lively city center and a fantastic foodie scene, but there are some excellent hikes and viewpoints in the surrounding countryside. One of the best things to do in Daegu is to take a hike in Apsan Park located on the side of a mountain. While it's a steep hike to the top, the views over Daegu from the viewing platform are worth it, especially if you visit for sunset.
Another adventurous half-day activity in Daegu is hiking alongside Palgongsan mountain, a 40-minute bus ride from the city. Here you can climb to the Gatbawi Buddha statue which is of great cultural importance to Koreans.
After an adventurous day hiking, you can tuck into favorite Korean dishes like bibimbap, haemul pajeon (seafood pancake), and tteokbokki (spicy rice cake) at Seomun Market in Daegu city center. Daegu also has a lively nightlife like many South Korean cities. To let your hair down and experience Korean nightlife, head to Thursday Party.
Incheon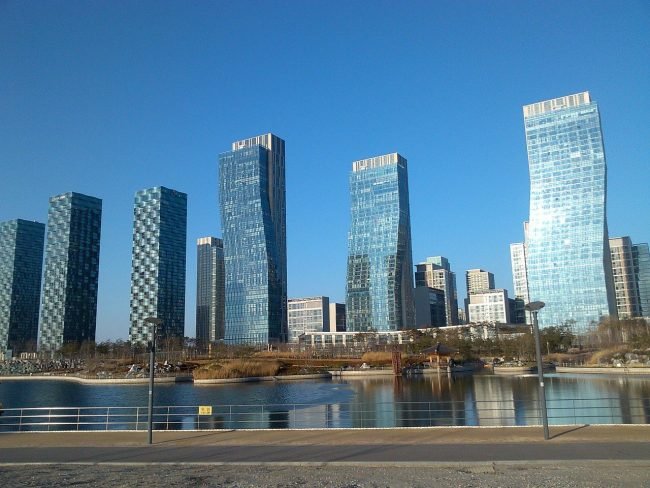 Incheon is the third-largest city and one of the best places to visit in South Korea. The city serves as a transportation hub by air and sea, with a massive harbor and a major international airport. Several beautiful islands, such as Yeongjong Island and Ganghwa Island, are also within city limits.
Jeju Island
By Mike and Katie of The Hollapinos
Jeju Island is the largest island in South Korea and offers a variety of nature experiences. It has the highest peak in South Korea, Mount Hallasan, and several UNESCO sites like the Seongsan Ilchulbong Peak and the Manjanggul Cave. Known as the Hawaii of Korea, Jeju island is also famous for its beach resorts and waterfalls
Several travelers have been to South Korea but only a few visit Jeju Island. We don't even know anyone who has been to Jeju Island. One reason why people won't go is that Jeju Island is an hour and 15 minute-flight from Seoul Gimpo International Airport.
The island is big and will require several days of stay to make the most of your vacation. It has two cities: Jeju City and Seogwipo City. Bus transportation is also convenient and efficient in Jeju Island especially if you have the KakaoMap app downloaded in your mobile device and you rented pocket wifi.
Hiking Mount Hallasan is one thing that you must do in Jeju Island. Mount Hallasan, standing 1950 MASL (Metres Above Sea Level), is a dormant volcano and offers a captivating view at the summit. You don't need a guide in hiking Mount Hallasan as the trail was well-maintained and easy to follow.
The island has several interesting museums like the Teddy Bear Museum and the Hello Kitty Museum but our favorite is the O'Sulloc Tea Museum. This is the place where you will realize that matcha is better than chocolate. You can purchase green tea products to take home with you or buy desserts made of green tea to enjoy in the museum. It is also beside a huge Innisfree store where you can buy skincare products. You may also visit Jeju Loveland, a sex-themed sculpture park, for a different kind of entertainment.
Jeonju
By Marie of Be Marie Korea
Located in the Jeolla Province, Jeonju is a stunning city known for its hanok village and the famous bibimbap dish. It is a 3-hour bus ride away from Seoul or a 1,5h fast train ride. The city itself is rather small but has quite a lot to offer to foreign and local tourists. It is not one of the most visited places in Korea but as it's stunning, it is definitely worth including Jeonju in your Korea itinerary.
Most of the tourist attractions lie within the Jeonju hanok village, which used to be the old city center. The main sight is the Gyeonggijeon Shrine and royal portrait museum. One of the most important paintings of the Joseon Dynasty can be found inside the museum, namely the portrait of the founder of the last Korean Dynasty, King Tae-jo. It also holds the mortuary tablets of the king and his wife. Next to the shrine lies the Jeongdong Catholic Church, it was built to commemorate all the martyrs that died in that very same spot during the Joseon Dynasty.
Another great place to visit in Jeonju Hyanggyo Confucian School, its located a short walk away from the hanok village but is this stunning and peaceful place that is definitely worth the visit. It used to be an educational center for the 'Yangbang', these were mainly sons from rich noblemen families during the Joseon Dynasty. The school is free to enter and it is especially stunning during autumn or spring when the colors of the tree are golden yellow or pink.
Nami Island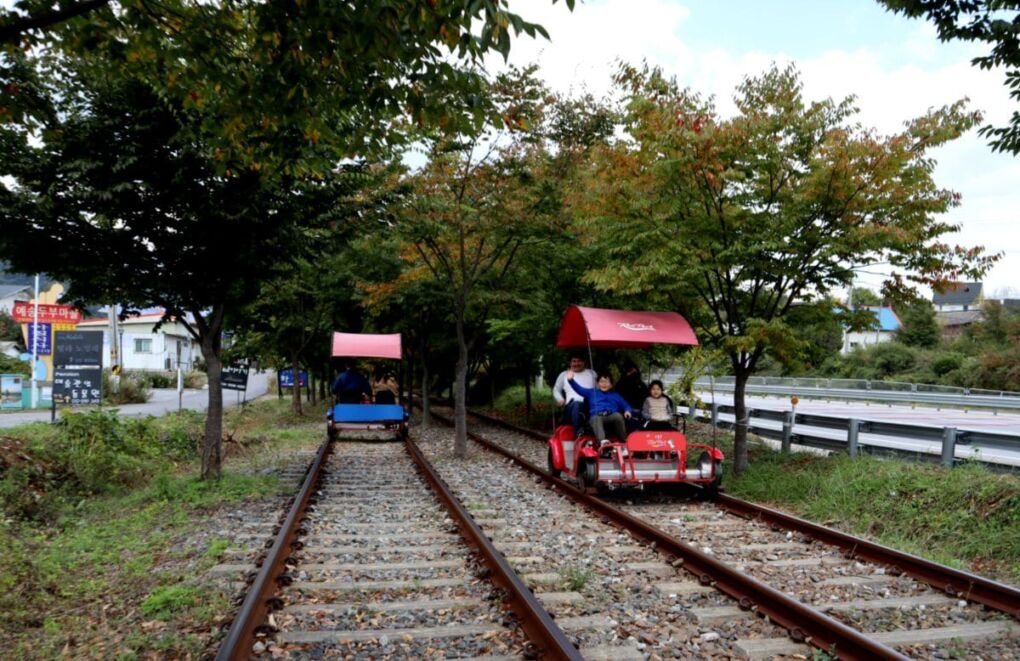 By Anne Sutherland-Smith from the Pretraveller Blog
Nami Island is a very popular day or weekend trip from Seoul, which is located a 1.5-hour drive northwest in the Gapyeong Region. Nami Island is a lovely place to visit, where you can ride the very exciting Nami Island Zipline across the Han River, from a height of 80m and speeds up to 35 km/hr or 22mph! If you are not a thrill seeker you can also travel across to Nami Island on the included ferry transfer.
Once on Nami Island, there is a great range of four-season recreational activities when exploring the island. The main features are the lovely tree-lined pathways, and you can either walk and explore the interesting artwork or rent a bike to get around.
Other great activities in the Gapyeong area include the fun Gapyeong Rail Bike – where you get to pedal a small kart along real (but retired) train tracks. Fortunately, they are set up with an electric booster to help you get up the hills! You can also explore the beautiful Garden of Morning Calm – which has amazing gardens and a real sense of peacefulness.
To get your quirk on another great option is to explore the small village of Petite France – which is fully themed French style and is a great place to explore. And is a great place to learn more about puppets and see some live puppets shows – ranging from small puppets to very large puppets!
Seoul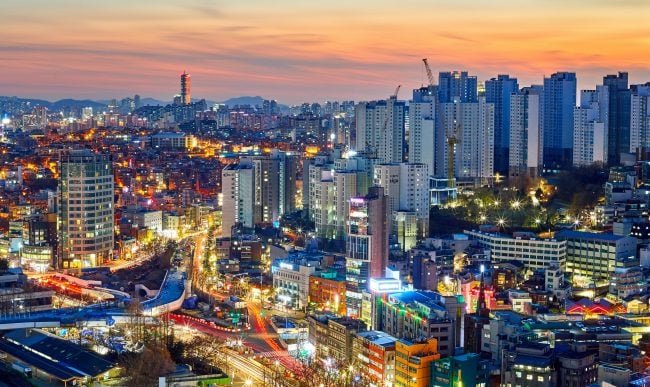 By Mark from Vogatech
Seoul is the capital of South Korea and is one of the most populous cities in the world. It has almost eleven million inhabitants. This is a very busy city that is developing at any moment and is slowly becoming a center of fashion and culture, and at the same time, it is home to one of the largest textile companies in the world.
Museums, galleries, restaurants, cafes, nightclubs, Seoul cover every sphere of life in the best possible ways. Especially when it comes to nightlife. What's more, it has been declared the city with the best nightlife in the world.
We should not write that it will take several days to tour a city like this, because it will be very difficult to pick just a couple of must-see destinations in Seoul, but here we will present our top 3.
Gieongbokgung Palace is one of the five palaces and at the same time the largest one, which was built during the regime of the powerful Joseon dynasty. Inside the palace, there are two museums that are worth visiting – the Korean National Court Museum and the National People's Museum.
Seoul Tower from its 500 m height offers a really beautiful view of the city. It comes to you by cable car and consists of four observatories, one of which is a rotating restaurant. There are another restaurant and souvenir shops in the tower.
And what does it say about a city the most if not food? Gwangyang Market under one roof contains lower street food stalls, which offer all possible types of Korean food. It is located in the center of Seoul and is open from 9 am to 10 pm.
Bukhansan National Park
By Matěj Halouska of Czech the World
Hiking in Bukhansan National Park is a great experience anyone visiting South Korea shouldn't miss. It's a popular day trip from Seoul because both ends of the trail are easily reachable by public transport. There is no entrance fee to the National Park.
The most popular hike in Bukhansan National Park is to the top of the Baegundae peak. It's not hard, however, it's also not for absolute beginners. You will experience some steep and strenuous parts. Be prepared for a lot of stair climbing with steel cables, especially, at the highest part of the trail. Plan yourself at least 4-6 hours for the full hike. It's rather 6 hours in the summer season because the trail is very crowded.
The views from the top are simply staggering and you can enjoy the 360-degrees panorama. There are also lots of cute mountain cats along the trail.
And what to bring with you? Definitely don't forget a wind jacket and raingear. The weather can change very quickly. Having a hat and sunscreen is also a good idea because there is not much shade at the top and the sun can be very strong. There also isn't any place, where you can refill water on the hiking trail, so bring plenty of water with you.
Sokcho
By Thirumal Motati of VisaTraveler.com
Sokcho is only 60 km from the border and it was part of North Korea from 1945-1953. Today, Sokcho is popular with tourists due to its proximity to Seoraksan National Park.
Tourists break in Sokcho for 2-3 days to enjoy fresh seafood and hike in the national park. Spend your first day exploring the Jungang Market and Abai Village then go hiking in Seoraksan National Park.
Jungang Market
Popularly known as the Sokcho seafood market, Jungang Market is famous for its seafood and fried chicken. This bustling market offers all kinds of dried and marinated fish, fresh produce, kimchi, and snacks.
There are many restaurants within the market serving up all kinds of seafood, fried chicken, Korean pancakes, etc. Check out the basement for live and exotic fishes.
Abai Village
Abai Village is popular for its beach and seafood restaurants. But the best part of Abai Village is getting there. An engineless, manually powered Gaetbae boat ferries people across for 500 KRW.
This boat glides along a steel cable across the channel. A boat puller pulls the cable to drag the boat across. If you are curious, you can even offer help pulling the boat. The ride takes only a few minutes but it's worth the experience.
Seoraksan National Park
Designated as UNESCO Biosphere Reserve, Seoraksan National Park is one of the most beautiful parks in South Korea. Catch 7 or 7-1 to Seoraksan National Park from the express bus terminal in Sokcho. Hike the Ulsan Bawi trail. It takes about 2 hours to make it to the top of the Ulsan Bawi granite cliff. The last 30 minutes of the hike can be strenuous due to the steep staircases. Once you make it to the top, the views are breathtaking.
Suwon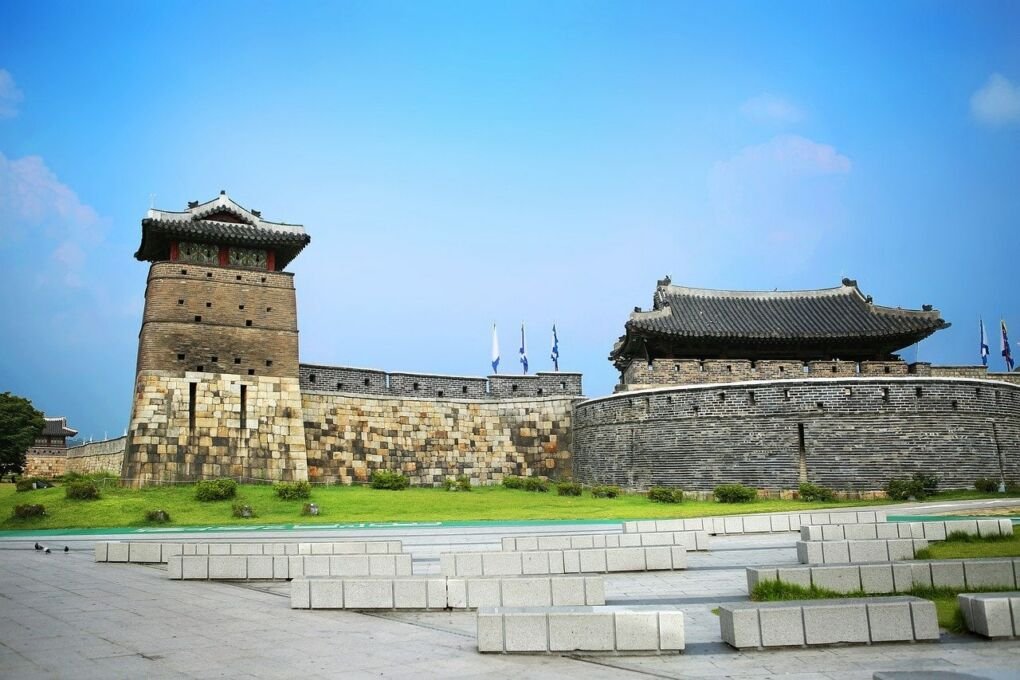 Located in northwestern South Korea, Suwon Suwon is the capital of Gyeonggi Province. It's known for the late-18th-century Hwaseong Fortress, with its commanding stone wall and 4 pagoda-topped arched gates.
Home to the Research and development center and headquarters for Samsung, Suwon is one of the best places to visit in South Korea.
Ulsan
By Kerrie from Adventures in Family Land
Not often a tourist destination, Ulsan is one of the best places to visit in South Korea. The city has the world's largest car manufacturing plant (Hyundai) and the world's largest shipyard (HHI). So is there anything to see apart from ships and cars?
Yes, but, firstly, ships and cars! A drive past the Hyundai factory when the cars are being loaded onto the enormous ships will amaze you at the sheer size of the operation.
Heading further into Ulsan, the sweeping curve of Ilsan Beach (pictured) is a lovely place to spend a sunny afternoon. The far end of the beach leads to Daewangam Park and Island. It's a very cool, calming walk on a pathway through a hundred-year-old pine forest, where you'll find many locals taking their daily exercise. You reach the island by an iron bridge and will get spectacular views over the edge of the rocks to the sea. Ilsan Beach is also a great area to get a drink in the evening.
Another scenic lookout is Ganjeolgot Lighthouse, where the sunrises are breathtaking. Not forgetting both Ulsan and Taehwagang River Grand Parks for nature lovers.
If wildlife is your thing, head to the Jangsaengpo Whale Cultural District, where you will find a whale museum, cultural village and can even book onto whale watching tours.
The city center has a host of typical Korean small eateries, world cuisine restaurants, and bars – you'll find something suitable whether alone or with your family.
Most people head to Busan over Ulsan, but, being only a mere 70km away from Busan, Ulsan is definitely worth the drive.
---
AMAZING Asia Travel Guides
---
Travel Insurance for South Korea
Use travel insurance while visiting South Africa so you are covered for theft and medical expenses. There are a lot of adventurous activities to do in SA, and it's best to have peace of mind while diving, hiking and trying some of the best food in the world.
Find out why I recommend World Nomads, check out my World Nomads Insurance review.
Disclaimer: This article contains affiliate links. This means that if you make a booking after clicking on a link, I may receive a small commission at no extra cost to you!