Wondering what are the best things to do in Eastern Cape, South Africa?
The province has 168,966 km2 of mountain ranges, sandy beaches, and even lush forests, stretching from the Southern Drakensburg to Tsitsikamma.
With an abundance of birdlife and marine life, including 27 species of whales and dolphins. Eastern Cape is one of the least explored provinces in South Africa.
Known as the home of former Presidents Nelson Mandela and Thabo Mbeki, Anti-Apartheid Politicians Walter Sisulu and Oliver Tambo.
This guide shares the many Eastern Cape activities to add to your to-do list.
---
Tips for visiting South Africa
---
Where is Eastern Cape

Eastern Cape Province is located along South Africa's Southeastern Coast. It boasts a coastline of 800km from Cape Francis all the way to the Wild Coast. Depending on where you are traveling from, the Eastern Cape province is reachable by air or road.
Johannesburg to Eastern Cape
The driving distance between Johannesburg and Eastern Cape is about 900km and it would take you 10 – 11 hours depending on the traffic and number of stops you make.
The Eastern Cape has two main airports – Port Elizabeth Airport and East London Airport. Flights Johannesburg to both cities (PE and East London) takes approximately 1.5hours.
Cape Town to Eastern Cape
Although the provinces are next to each other, the driving distance from Cape Town to East London in Eastern Cape is about 900 KM. There are daily taxi and bus services to both provinces.
The quickest way to travel from Cape Town to Eastern Cape is by flight, it takes approximately 1.5hours.
Facts about Eastern Cape
Eastern Cape Province was founded on 27th April 1994.
It's South Africa's second-largest province in the country (at 168,966 km2) after Northern Cape.
EC is the only province with three harbors that are located in East London, Port Elizabeth, and Ngqura.
The Eastern Cape province manufactures 50% of the Country's passenger vehicles and also exports 51% of the vehicles that are manufactured here.
The province is the home of Volkswagen South Africa, Mercedes-Benz, Isuzu, and Ford Motors.
Eastern Cape Province is the birth and resting place of Former President Nelson Mandela.
Home to seven of South Africa's biomes – grassland, savanna, succulent karoo, Nama karoo, forest, fynbos, desert, and thicket.
Eastern Cape is a malaria-free zone and does not fall within the Yellow Fever belt of Africa.
Places to visit in Eastern Cape
Jeffrey's Bay
Located about 75 km southwest of Port Elizabeth, Jeffreys Bay is known for being home to some of the best beaches in South Africa. This popular surfing town should be on your SA bucketlist.
Grahamstown

Grahamstown is famous for being the host town of the biggest annual celebration of arts on the African continent. The event takes place in July and compromises a program of drama, dance, physical theatre, comedy, opera, music, jazz, visual art, exhibitions, film, student theatre, street theatre, lectures, craft fair, workshops, city, and historic tours and children's entertainment.
Port Elizabeth
Known as the Friendly City, a major seaport and tourist destination along the dazzling shores of Algoa Bay, with an unbeatable and diverse mix of eco-attractions and adventure holiday destination.
East London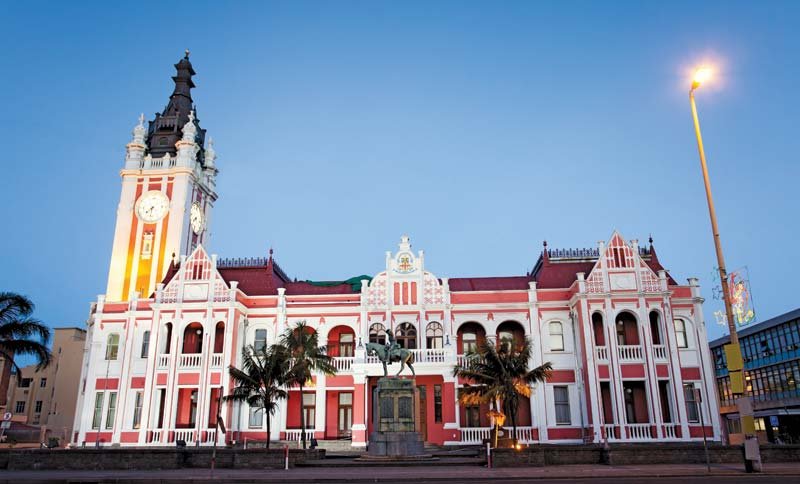 Your gateway to the wild coast and sunshine coast, with its unique blend of old-world charm and modern convenience. The only river port in South Africa, with a rich cultural heritage.
Things to do in Eastern Cape
Let's explore the best things to do Eastern Cape South Africa:
Get lost in Hogsback

The mountains of Hogsback are said to have inspired South African born J.R.R Tolkien to write his Lord of the Rings trilogy. Hidden under a canopy of Yellowwood Trees in the Amatola district, Hogsback is surrounded by scenic mountains, and it's one of the best hiking spots in Eastern Cape.
Visit the Nelson Mandela Museum

Learn about Nelson Mandela on a guided heritage tour of his life. From his birth in the small town of Qunu to moving to Johannesburg and his journey on A Long Walk to Freedom.
The Nelson Mandela Museum was built in his honor comprises three separate structures: the Bhunga Building in Mthatha, the Qunu component, and an open-air museum at Mvezo, where Madiba was born.
See the Hole in the Wall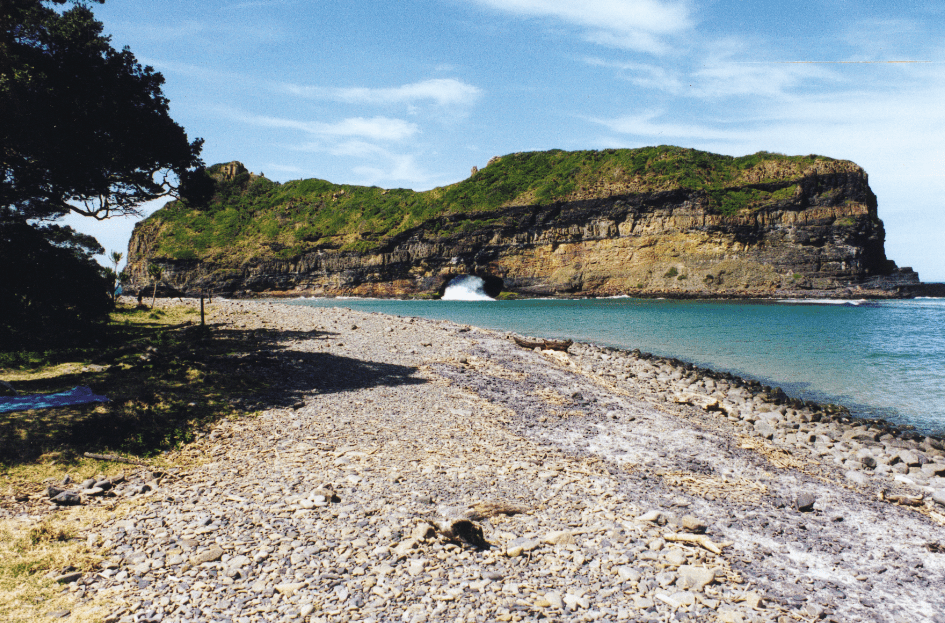 The Hole in the Wall is a rocky archway set just off the Wild Coast, south of Coffee Bay. The little holiday village close by shares the same name.
This landmark was created millions of years ago through the continuous wave action against the sandstone and shale under the hard volcanic dolerite, creating the archway. It stands before the mouth of the Mpako River and is the source of many legends.
Try some Umngqusho

This is a traditional South African samp and beans dish which is also known as Nelson Mandela's favorite meal.
Bungee Jump at Bloukrans Bridge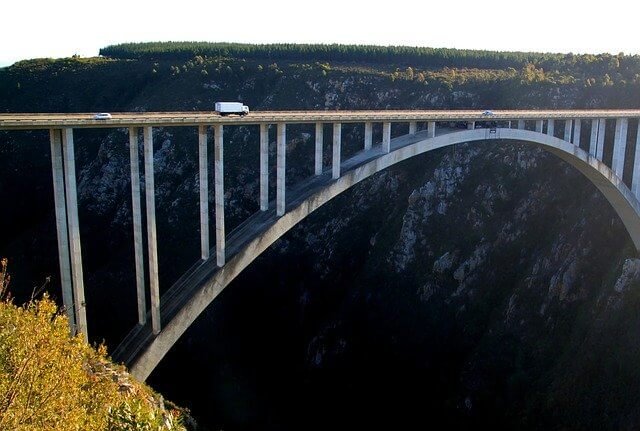 The 216 meters (709 feet) Bloukrans Bridge Bungy is the world's highest commercial Bungy bridge. It's open 365 days a year from 9:00 to 17:00 during all weather conditions.
Feed ostriches in Oudsthoorn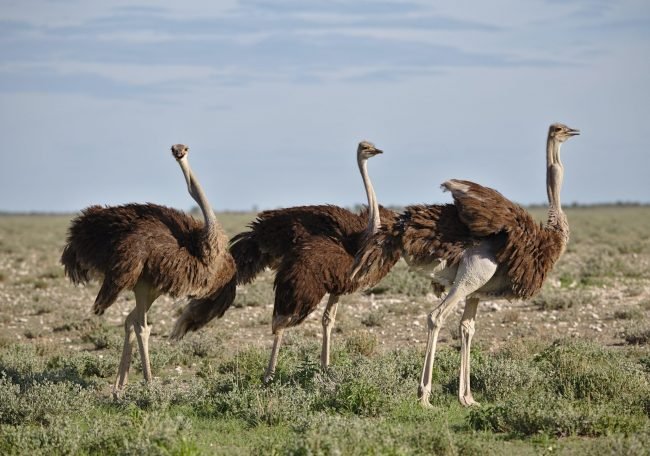 A visit to the farm will teach about how the birds are bred and the various ways in which ostrich products are marketed and fashioned.
You can take a ride on the only Ostrich Tractor Safari in South Africa to view Ostrich from the Kenyan (Massai), Zimbabwean Blue, and South Africa.
Visit South Africa's ONLY Ski Resort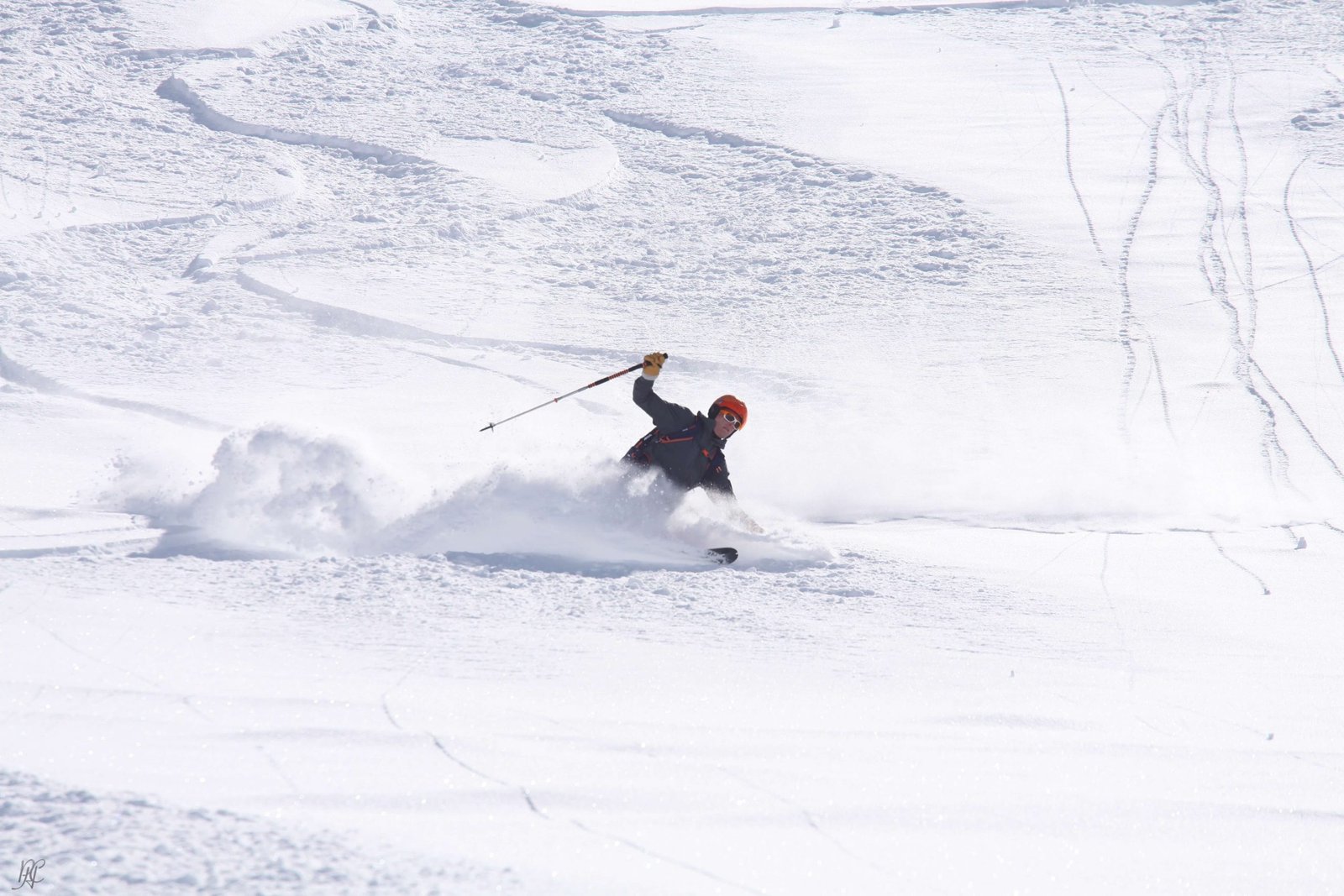 Tiffindell is one of the best places to ski in Africa and the ultimate winter destination in South Africa.
Take a selfie with a Pineapple in Bathurst

Located on a Pineapple Farm in Bathurst, Eastern Cape. "The Big Pineapple" is a 16.7 m tall pineapple-shaped building that has three floors.
The first floor is a gift shop where you can buy fruit and other floors are filled with pineapple-themed souvenirs.
The pineapple was constructed in the 1980s by farmers in the local area. The structure is metal and fiberglass and features an observation platform.
This structure is similar to a Pineapple structure in Australia but the SA version claims the title of the World's Largest Pineapple.
Address: Summerhill Farm, R67, Bathurst, 6166
Open daily fro 9 AM to 5 PM.
---
Zipline at Tsitsikamma National Park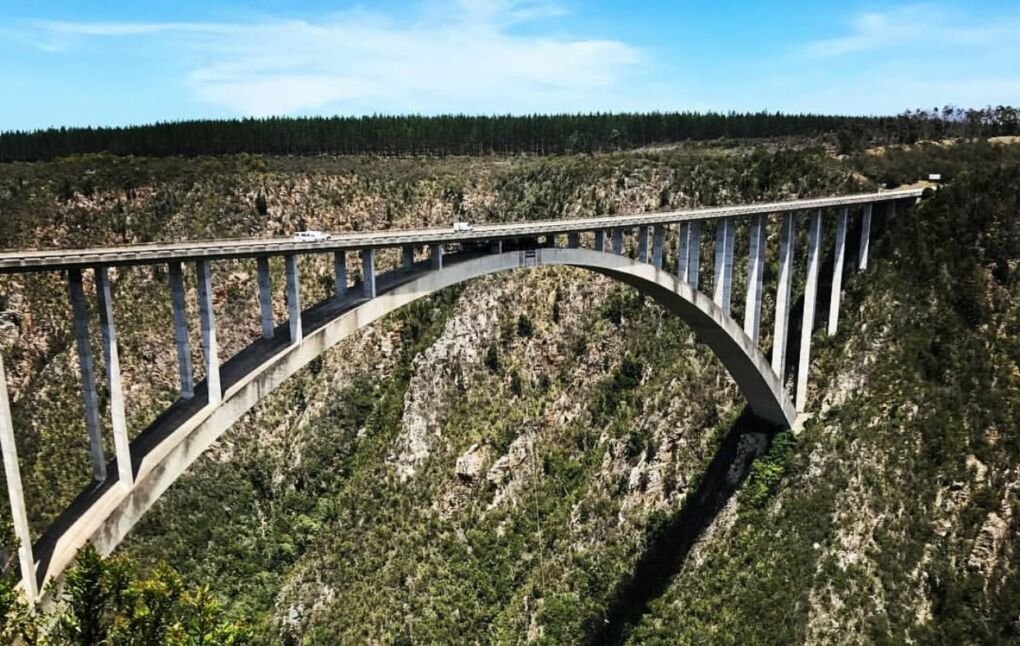 There are many things to do in Tsitsikamma but the best way to see one of the oldest indigenous forests in South Africa is by zipline!
Visit Addo Elephant National Park

South Africa's third-largest park that protects the remnants of the huge elephant herds that once roamed the Eastern Cape. With more than 600 elephants, you'd be unlucky not to see one!
Addo National Park is also the only place in the world where you can find the Big 7 – elephant, rhino, lion, buffalo, leopard, southern right whale, and the great white shark.
Travel Insurance for South Africa
Use travel insurance while visiting South Africa so you are covered for theft and medical expenses. There are a lot of adventurous activities to do in SA, and it's best to have peace of mind while diving, hiking, and trying some of the best food in the world.
Find out why I recommend World Nomads, check out my World Nomads Insurance review.
Disclaimer: This article contains affiliate links. This means that if you make a booking after clicking on a link, I may receive a small commission at no extra cost to you!