Stellenbosch is probably one of the popular attractions in SA. Home to one of the oldest universities in the country and known as the most famous wine route in South Africa. It must be said that there are things to do in Stellenbosch for everyone.
A town where oak trees are proclaimed national monuments and the wine is considered a national treasure. Quirky cafés, boutiques, and art galleries line the oak-shaded streets of the Stellenbosch. Cape Dutch architecture gives a sense of Dutch colonial history in South Africa.
The town is almost entirely shaded by oak trees, as early settlers were encouraged to plant them around the city, hence the name of Oak City. Historians say that tree wood was used to build barrels to age wine in and act as firewood.
Stellenbosch is very compact and can easily be discovered on foot. This guide shares where is Stellenbosch and how to get there, what to do in Stellenbosch and interesting facts about this amazing town.
Where is Stellenbosch
Stellenbosch is a university town located in the Western Cape province of South Africa. The town is surrounded by the Cape Winelands vineyards and the Jonkershoek and Simonsberg mountainous nature reserves.
How to get from Cape Town to Stellenbosch
Cape Town is located 50 KM from Stellenbosch. The best way to travel to Stellenbosch from Cape Town is via car. You can rent or hire a driver for the day.
If you choose to drive, it is important to know the rules and regulations for driving in South Africa.
Best time to visit Stellenbosch
South Africa's Winelands are waiting to be discovered and enjoyed all year round. If you are interested in participating in harvest celebrations, it is best to visit in February and March when the skies are blue and the grapevines are thick.
Many wine farms are host festivals that allow wine enthusiasts to stomp on grapes and compete for barrel-rolling races with friends. When autumn (fall) hits the end of March, the vineyards ' lush greens are replaced with picture-perfect earthy oranges and yellows.
Then the blue skies return in the cool winter air of June and July and brilliant white snow dusts the tops of the mountains nearby.
Revel in the bright summer sunshine as you sip chilled wine and tuck into an alfresco lunch or wait until winter and cuddle up next to a roaring fire with a glass of red; autumn reveals deep orange and golden yellow splashes in the vineyards while spring sprinkles wildflowers on the surrounding mountains.
Although South Africa is a year-round destination there are important things to know like when it'd harvesting season, rainy season and our winter. My guide to the best time to visit South Africa goes into detail.
How to pronounce Stellenbosch
Stellenbosch is pronounced as " stell- un- bosh".
Facts about Stellenbosch
Stellenbosch was founded in 1679, making it the second oldest town in South Africa after Cape Town.

The town was named after Simon van der Stel, the founder and former Cape Colony governor who came from Holland to South Africa aboard a Dutch East India Company ship.

Simon van der Stel was the child of a white man and daughter of a freed Indian slave lady. This made him the first mixed-race governor.

Simon's Town in False Bay and Simonsberg are also named after Simon van der Stel.

He was a botanist, farmer, and winemaker who started the oldest wine estate in the country, Groot Constantia.

The town served as a British Military Camp during the Second Boer War (Oct 11, 1899 – May 31, 1902).

In 1925 Stellenbosch became the birthplace of Pinotage.

In 1971 Stellenbosch became the first wine region in South Africa to establish a wine route as an organized network of wineries at which the tourist could experience the product of the vine.

Today there are over 150 wineries in and around Stellenbosch to choose from.
Things to do in Stellenbosch for first-timers
Admire the beauty of Cape Dutch architecture, restaurants, boutiques, and coffee shops on Dorp Street. Dorp Street has one of the longest rows of surviving old buildings in any major town in southern Africa.
Most of the buildings date back to the 19th century. Stop at Oom Samie se Winkel for a mixture of antiques and souvenirs. The old Lutheran Church (1851) is now used as an art gallery. No 166 Voorgelegen contains some of the original Batavian tiles in the parlor.

With high mountains and lush fynbos, Jonkerhoek Nature Reserve is one of the best mountain biking and hiking trails in Stellenbosch. The magnificent nature reserve of 9800 in Stellies is not only is it a great place for people who like being outside but its also perfect for a romantic day trip or casual family picnic.
Jonkershoek Nature Reserve is also home to a variety of wildlife including leopard, honey badger, baboon, klipspringer, and mongoose, but these species are usually timid and seldom seen. Kingfishers, black eagles, fish eagles, spotted eagle owls, sugarbirds, orange-breasted sunbirds and protea seed-eaters also live in the reserve. You will see rock agama lizards basking in the sun during warm days.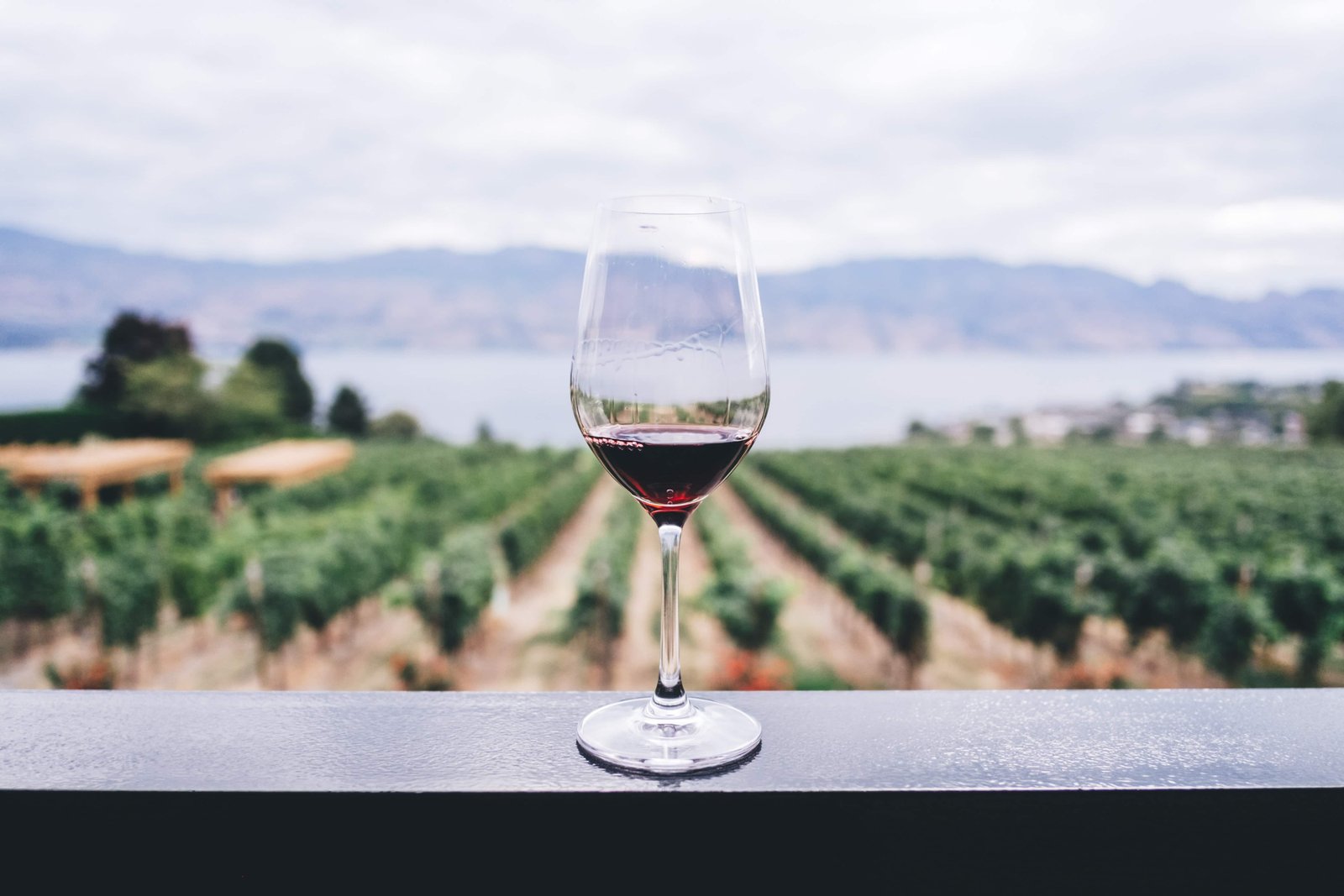 Stellenbosch is home to over 150 wineries and this comes with an abundance of wine tasting experiences. Whether you choose the classic wine and chocolate pairing, or you want to visit five wine estates in one day. You can even go wine and salt tasting by using the hop on and off bus or train from Cape Town.
Visitors can choose from a traditional seated tasting or drive around a vineyard on e-bikes. There are many experiences to choose from. Start by reading my guide to the best wine estates in Stellenbosch!
Scenic Flight over the Vineyards
You can choose to hot air balloon over the Cape Vineyards or explore the Cape Winelands by helicopter.
The Cape Winelands are a wide, spread-out region of at least 22 000 square kilometers which stretches from Cape Town to the Karoo. It can take days to see all of it. Not only will this help you to see the most spectacular and largest part of it in an hour now.
What to do in Stellenbosch if you're a foodie
Stellenbosch isn't particularly well known for its cuisine, but with the help of some great local restaurants and a thriving new food scene, that's starting to change. Here are some fun things to do in Stellenbosch for foodies:
Visit the Markets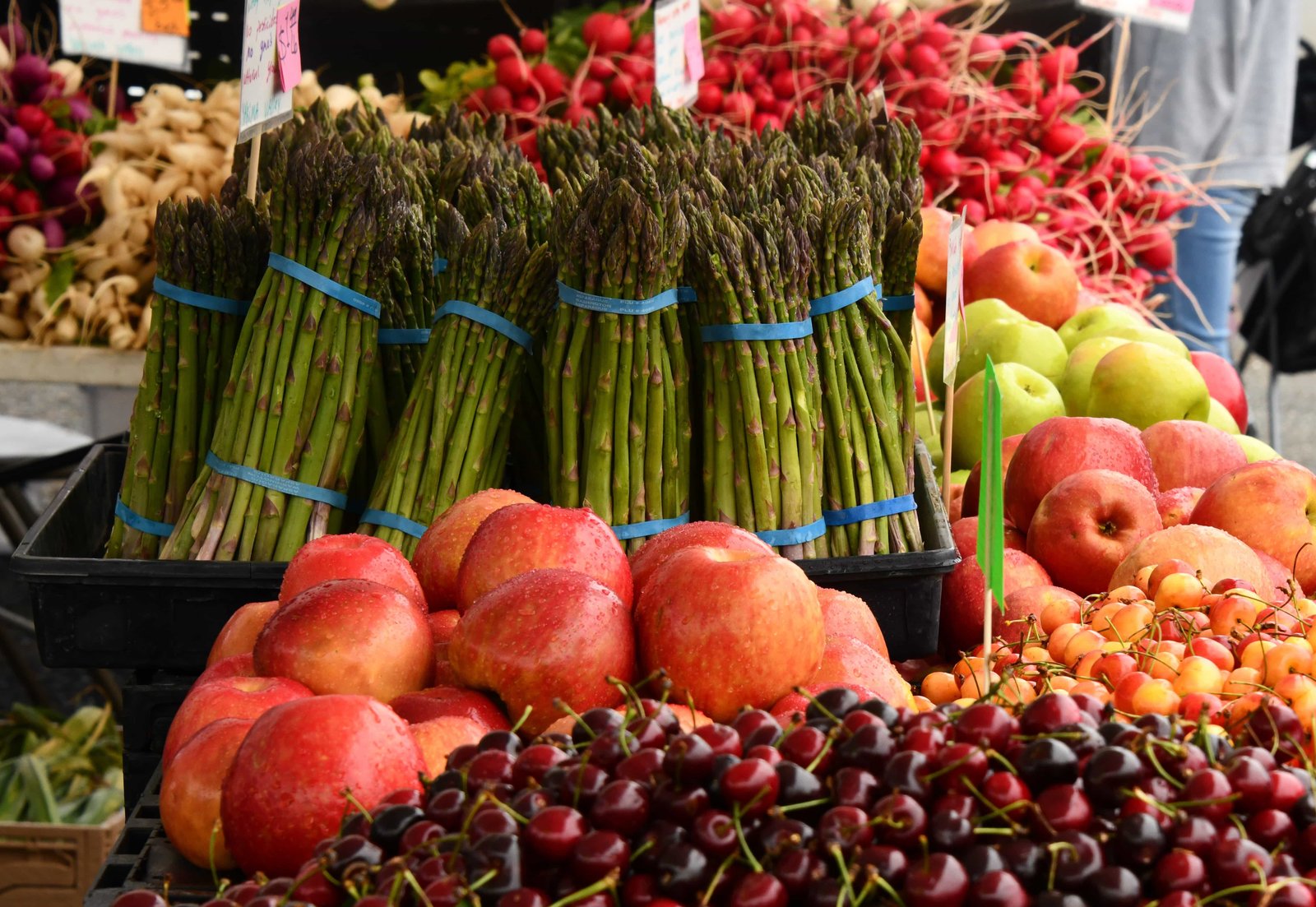 Weekends in Stellenbosch are great for wandering and sometimes nothing is more fun than spending a few hours sampling inventive foods or shopping all kinds of locally made goods in one location.
If you like food and furniture head to Root 44 at Audacia Wine Farm to see which antiques you can find for your next DIY Pinterest projects. The market is open every Saturday and Sunday from 9 AM.
For an abundance of fresh produce head to the Slow Food Market hosted every Saturday at Oude Libertas estate from 9 AM to 2 PM.
Spier Craft Market is located next to Spier's Wine Welcome Centre, the craft market is open seven days a week, weather permitting, from 10 am until 5 pm. The craft market showcases top-quality contemporary and traditional artworks by South African crafters.
Textiles, ceramics, woodwork and African beadwork are on display including exquisite wood-turned bowls, beautifully crafted pottery pieces and handmade Nguni-style tapestries woven by the women of the Keiskamma Embroidery project located in the Eastern Cape.
Go on a food walking tour
The best way to get beneath the skin of a place and it's culture is through its food, from the iconic to the offbeat, from the delicious to the downright bizarre. So, when I got to Stellenbosch I wanted nothing more than to eat my way through the town – and thankfully Hanli Fourie from Bites and Sites Cultural Food Tours was there to help. After all, they do say " To understand a place, you have to eat it."
Our first stop was Schoon which is owned by a lovely couple. They specialize in producing freshly baked bread, delicate pastries, artisan Ice Cream, Organic produce & Dairy and coffee.
While strolling down Church Street you can't help but be tempted by Le Chocolatier. You can't go wrong with anything in this shop! Located on Church Street in Stellenbosch, where you'll have the opportunity to sample a plethora of new flavors in small chocolate pockets. The chocolate has no added preservatives, making it a chocoholics paradise! We got a few chocolates and headed next door for a wine and chocolate pairing.
Brampton Wine Studio was our next stop. This is a stylish, chic and intimate venue that attracts people of all ages. They produce a range of fruit-driven wines with a strong, colorful personality, reflected in the modern and stylish packaging.
We had Lemon Sorbet Truffle paired with Unoaked Chardonnay, Strawberry Dark chocolate paired with Rosé and Chocolate Truffle paired with Old Vine Red. My favorite combination was the Lemon Sorbet and Unoaked Chardonnay as I am a white chocolate lover and I find dark chocolate quite bitter.
Hanli then led us into Schoon again and suddenly I was hungry. They make unique and delicious flavored Ice cream like berry cheesecake and salted caramel. I had the White Chocolate Brownie Ice cream known to locals as the "Blondie" and as a gelato lover, I give Schoon my seal of approval.
Just when I thought I couldn't possibly stomach any more food, we were off to the butchery to learn about the art of biltong making and to also taste some droëwors.
Behind all the amazing food are hard-working families, fascinating stories and age-old traditions.
Hanli Fourie is an accredited tour guide whose passionate about sharing Stellies incredible cuisines with hungry and curious locals and travelers.
Best Restaurants in Stellenbosch
Eike Restaurant – Fine dining by Bertus Basson. Small 25 seater, exclusive and expensive for a delicious culinary extravaganza.
De Warenmarkt – situated in a historical building in the center of town, is a cool market like space serving easy food; they also have an MCC and oyster bar and a great wine list
De Vrije Burger – another space by Bertus Basson only selling burgers. Three to choose from, simple easy but truly delicious.
Dine at Oude Werf Hotel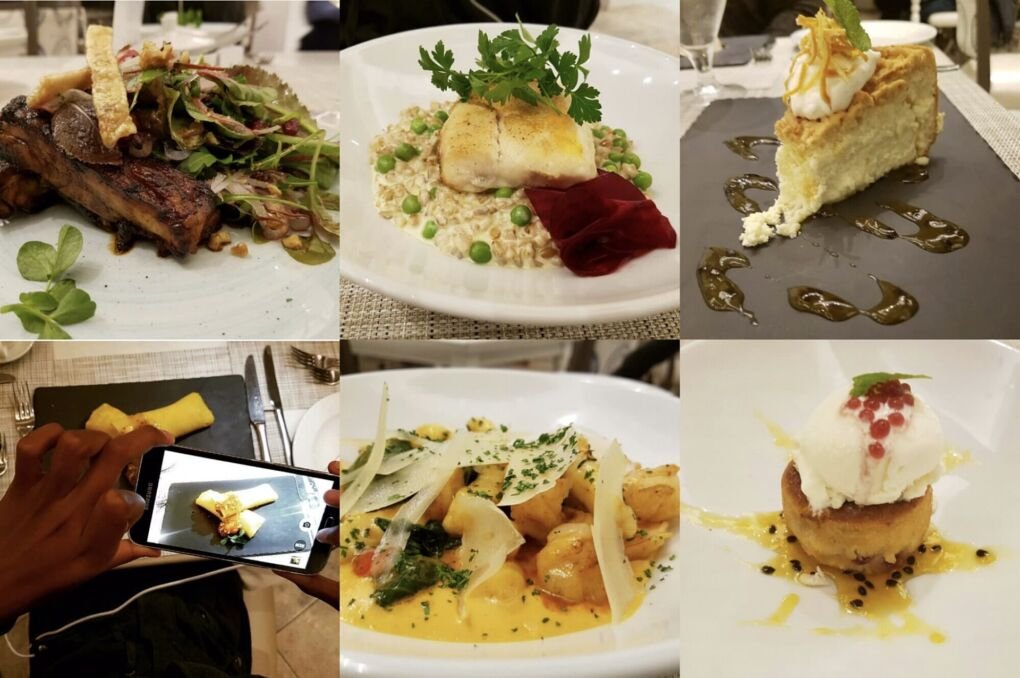 Oude Werf (the Old Churchyard) is South Africa's oldest hotel, in the historic heart the Cape Winelands 'capital' of Stellenbosch. It features uniquely themed rooms with a modern Cape style combined with Victorian antiques.
Located in the famous Church Street in Stellenbosch. Oude Werf is the oldest hotel in South Africa, on the site of its first church, built-in 1687 and destroyed by fire in 1710. On this 'old churchyard' would rise the Cape Dutch-style Wium's Inn, the two-story Arcadia and, in the 20th Century, after much rebuilding, Oude Werf Hotel, today owned by the Petousis family and run by its 65-strong team.
The interior of dinner holds just the right amount of elegance with floor to ceiling glass walls revealing the wine stores and busy kitchen, contemporary lighting and views of Stellenbosch's Church Street.
Would I go back for dinner? Absolutely! In fact, I'm already planning another visit later this year. I cannot rave about the food enough and the contemporary interiors, healthy portion sizes and completely professional but relaxed staff, Dinner seriously impressed me and I'd recommend it to anyone looking for a truly wonderful South African gastronomic experience.
Things to do in Stellenbosch with kids
Attend a Duck Parade
Head to the Vergenoegd Löw farm at 10:30 am, 12:30 or 3:30 pm (Mon-Sun) to witness a duck parade in Stellenbosch. With more than 1 200 Indian Runner Ducks on the farm, they have been assisting in the control of the snail and pest population in the vineyard since 1984.
Guests can taste wine or take a tour of the duck pens and "breeding room" with one of the friendly duck herders! This one of the best things to do in Stellenbosch with kids! No Reservations Required
Go strawberry picking
Polkadraai Strawberry Farm is a homestead with strawberry fields. You can invest an entire day in the field filling your bucket with juicy strawberries, which you can eat later. It is one of the most interesting things to do in Stellenbosch and I highly recommend it.
Strawberry picking season in Stellenbosch is from September to January only. In any case, there are a lot of reasons to head to the homestead in the offseason because it provides many other activities too, like mini-golf and tractor rides.
Picnic at Stellenbosch Botanical Gardens
This botanical garden is the oldest university garden in South Africa and houses a wide range of exotic and indigenous plants. Wander in shaded trails and cross small streams and ponds.
The gardens also include an exceptional bonsai nursery, koi ponds, and glasshouses. An on-location restaurant is also available. It provides teas, breakfast, and lunch.
Visit Drakenstein Lion Park Stellenbosch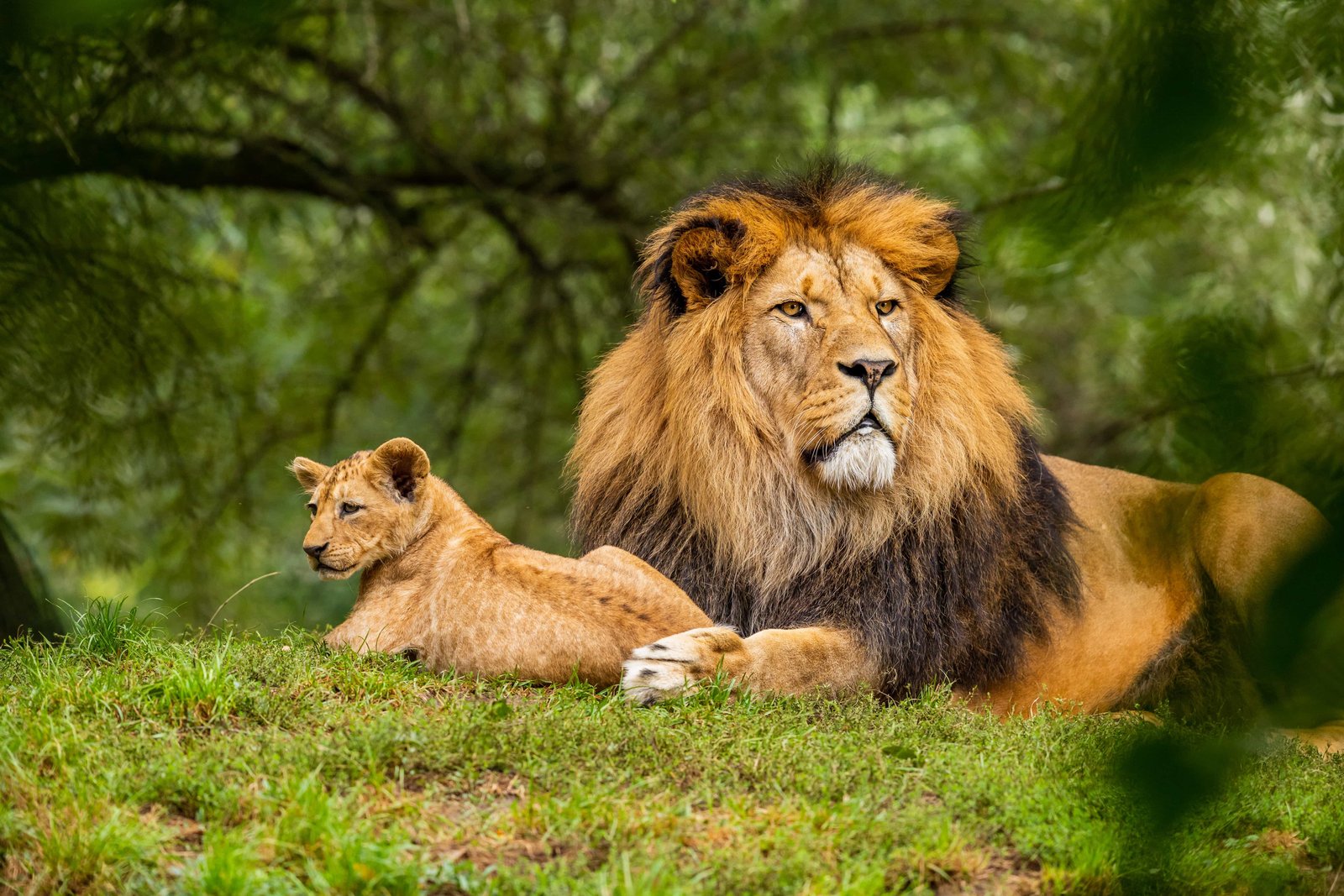 Drakenstein Lion Park was established in 1998 to provide lions in distress with sanctuary, where they could live in safety, free from abuse and persecution, and be treated with the compassion and respect they deserved.
If you're wondering what to do in Stellenbosch with your kids, this could be a great educational tour where they get to see lions and learn about them. The facility doesn't offer Interacting with lion cubs activities.
The Lion Park Stellenbosch is also home to a new facility, Chimp Haven. This facility has been purpose-built to house the animals displaced by the closure of Tygerberg Zoo and is a lifetime home to chimpanzees and a host of other small animals.
The Lion Park is open daily from 9 AM to 5 PM (except Christmas day) and Lion Feeding Times are on a Monday, Wednesday and Friday at 16h00
What to do in Stellenbosch if you're an art lover
One of the best things to do in Stellenbosch at night is to explore the array of bars and clubs that have their fair share of live music sessions and happy hour sessions in the student town.
Rupert Museum – This contemporary art museum houses some of the finest art of South Africa as well as of the world, including a permanent display of Pierneef.
The Toy and Miniature Museum houses a collection of miniatures on a 1:12 scale, room boxes, miniature houses, antique dolls, cars, cuddly toys and many more.
A highlight of the toy shown is a very informative and lifelike replica of the famous Blue train of South Africa-the only one of its kind in Africa.
Visit the Dylan Lewis Sculpture Garden, known as one of the world's foremost sculptors of the animal form, he initially focused on the big cats. This garden is set against the backdrop of the most beautiful mountains in the country.
If you're wondering what to do in Stellenbosch for free, add the Stellenbosch Art Gallery to the list. The gallery has an extensive selection of paintings, sculpture, handmade glass, and ceramics by selected Western Cape artists are on offer to the discerning buyer. If you are looking at extending your art collection this is a gallery worth visiting!
Things to do in Stellenbosch at night
Stellenbosch Ghost Tour
If you didn't know, there's a lot of rich history in Stellenbosch-what is the second oldest town in South Africa and everything with it. And of course, everything that includes history will have its fair share of spooky stories and ghost sightings.
So it goes without saying that the Stellenbosch Ghost Tour is worthwhile because it provides a rather interesting and insightful way to get to grips with what took place in the dorp over the years.
Best night clubs in Stellenbosch
The most prominent nightclubs in Stellenbosch: Nu'Bar Stellies

Outdoor Beer Garden: The Happy Oak

A dive bar with amazing live music: Die Mystic Boer

Caters to more than the student crowd: Balboa Balcony Bar

Known for its extensive list of wine: Bohemia
Planning a trip to Cape Town?
Travel Insurance for South Africa
Use travel insurance while visiting South Africa so you are covered for theft and medical expenses. There are a lot of adventurous activities to do in SA, and it's best to have peace of mind while diving, hiking and trying some of the best food in the world.
Find out why I recommend World Nomads, check out my World Nomads Insurance review.
Disclaimer: This article contains affiliate links. This means that if you make a booking after clicking on a link, I may receive a small commission at no extra cost to you!